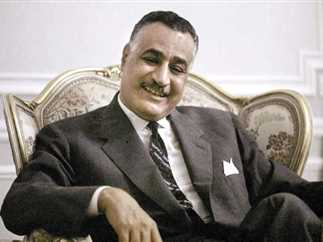 The Saudi Supreme Council for Media Regulation announced they have deleted a scene deemed offensive to late Egyptian President Gamal Abdel Nasser from a Saudi TV series called "Al-Asouf".
"Al-Asouf", airing on MBC Channel, features a scene that shows the burning of Abdel Nasser's picture.
Culture and Information Minister Awad Bin Saleh ordered the deletion of the scene upon a request from the head of Egypt's Supreme Council for Media Regulation Makram Mohamed Ahmed.
Ahmed called on Monday for the Saudi information minister to delete the scene, to take necessary action against MBC, and to warn production companies against insulting Arab national figures.
Ahmed received a call on Thursday from Undersecretary of the Saudi Ministry of Culture and Information Nasser al-Hujailan saying the scene has been removed and stressed the continuation of communication, good relations and cooperation between Saudi Arabia and Egypt.
He thanked the Saudi minister for the quick response, adding that the scene represented an "insult to a great Egyptian and Arab symbol."
"Al-Asouf", produced in 2017 and starring Nasser al-Qasabi, addresses the life and social changes of Saudi society in the capital of Riyadh during the 1970's.
Mazen Hayek, spokesman for the MBC media group clarified that the removed scene was natural and is by all accounts in line with the dramatic events of the series.
Hayek said in an interview with Asharq Al-Awsat on Wednesday that the scene was intended for dramatic purposes only and was not aimed at defaming or insulting Nasser.
Edited translation from Al-Masry Al-Youm