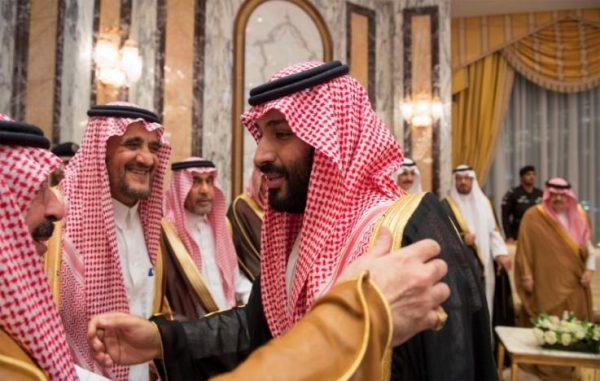 Saudi Arabia's Shura Council, a top advisory council to the government, is studying proposals for protection of people who report financial crime, local media reported, following the government's anti-corruption crackdown.
Crown Prince Mohammed bin Salman has launched an inquiry into graft that has resulted in the detention of a dozens of princes, senior officials and businessmen.
The Shura Council does not have legislative powers, but it can propose laws to the king and the cabinet.
It said in a tweet on Monday that it had agreed on the "appropriateness of the draft proposal" for whistleblower protection for financial and administrative corruption.
The Arabic-language newspaper al-Riyadh reported on Tuesday that the council had agreed to study two proposals on the matter that also included protection of eyewitnesses who report violations such as financial crime.
A top official said earlier this month that Saudi authorities have questioned 208 people in an anti-corruption investigation and estimate at least $100 billion has been stolen through graft.
"The Government of Saudi Arabia, under the leadership of King Salman and Crown Prince Mohammed bin Salman, is working within a clear legal and institutional framework to maintain transparency and integrity in the market," Attorney General Sheikh Saud Al Mojeb said in a statement on November 9.
The investigation has spread to the neighboring United Arab Emirates, as the UAE central bank asked commercial banks and finance companies there to provide details of the accounts of 19 Saudis detained in the crackdown.
The UAE central bank governor said last week the request by the central bank for local banks and finance companies to provide details of the accounts of 19 Saudi Arabian citizens was just an information-gathering exercise.