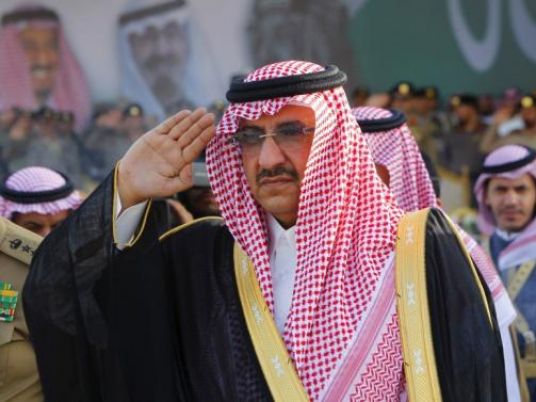 Saudi Arabia's crown prince and anti-terror tsar sought on Tuesday to reassure Saudis of the country's security after suicide attacks targeting the holy city of Medina, the U.S. consulate in Jeddah and Shi'ites in the city of Qatif.
At least four people were killed in the attacks on Monday. No group has claimed responsibility but Islamic State has carried out a number of similar bombings in the kingdom in the past year, targeting Shi'ite Muslims and Saudi security forces.
Saudi Crown Prince Mohammed bin Nayef bin Abdul-Aziz, who is also the Saudi interior minister, visited two security officers and a citizen wounded in the bombing in Jeddah, the state news agency SPA reported on Monday evening.
"The security of the homeland is good, it is at its highest levels and thanks be to God it gets stronger every day," SPA quoted Prince Mohammed as saying during the visit.
The attacks have rattled Saudis who are preparing to celebrate Eid al-Fitr from Wednesday following the month-long Ramadan when they fast from dawn to dusk.
Militant attacks on Medina, home to the Prophet's Mosque and the second-holiest site in Islam, are unprecedented. The Al-Saud ruling family considers itself the protectors of Islam's holiest sites Medina and Mecca.
Prince Mohammed has been credited for successfully ending a bombing campaign by al-Qaeda in Saudi Arabia between 2003-2006.
"I know that terrorist operations are not a simple thing, and the minor impacts that you feel now will go away, God willing," Prince Mohammed said, according to SPA. "I had been through this in the past and feel what you feel," he added, referring to a suicide bombing he had survived in his office in 2009.
Saudi security officials say the group's supporters inside the kingdom mainly act independently, depending on Islamic State based in Iraq and Syria for only limited logistical help and advice, making them harder to detect, but also less capable of mounting attacks on well-protected targets.