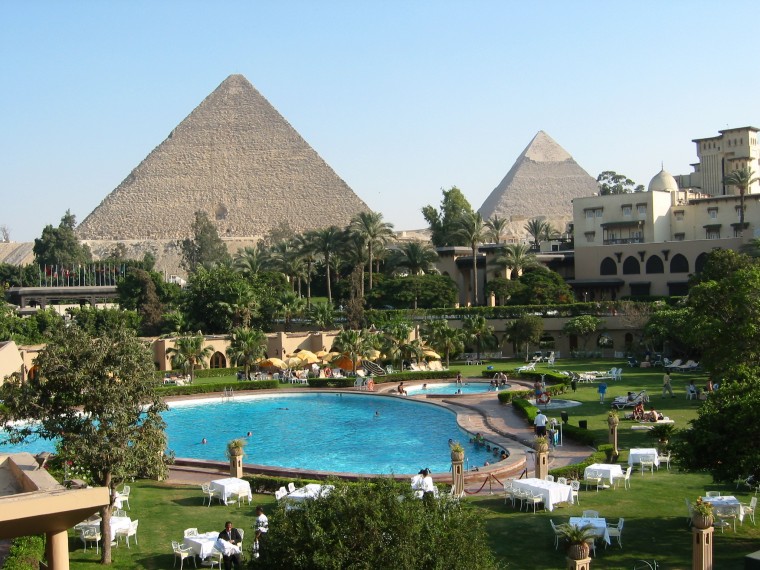 The Saudi Hospitality Development Group, which represents Swiss International in the Middle East, has signed an exclusive contract valued at $US 450 million with Egypt's Tharawat Investments to manage and invest in hotels and tourist resorts in the country.
Tharawat aims, through a partnership contract with the Saudi group, to open eight new hotels for the Swiss brand in two years, with investments of up to $US 450 million. The hotels will be located in Cairo, Hurghada, Sharm el-Sheikh, Marsa Alam, along the northern coast, and in Luxor and Aswan, according to a statement from Ahmed Awad, Chairman of the Board of Directors of Tharawat.
Awad added that the company plans as well to invest in managing and operating hotels in Egypt's new administrative capital and in the new city of Alamein.
Swiss International aims to raise the number of its hotels in the Kingdom of Saudi Arabia and the Gulf to 30 hotels by the end of 2020, according to Nagy al-Shiha, CEO of Swiss International.
The group aims, during the next five years, to build and manage 20 hotels in Egypt, in addition to other resorts attracting tourists from around the world, Shiha said.
Swiss International also plans to open hotels in the Arab Maghreb countries, namely Algeria, Tunisia and Morocco, during the coming period, as part of the company's plans to expand into North Africa, according the Shiha.
Tharawat Investment is an Egyptian joint stock company established in 2013, working in the field of real estate and hotel investment.
Swiss International was established in 1982 and started investing in the Middle East in 2014, through a partnership with the Saudi Hospitality Development Group, having the latter act as its representative in the Arab Gulf countries, Jordan and Lebanon.
Edited translation from Al-Masry Al-Youm
Image: A view of the Marriott Mena House Hotel, overlooking the pyramids, in Giza, Egypt