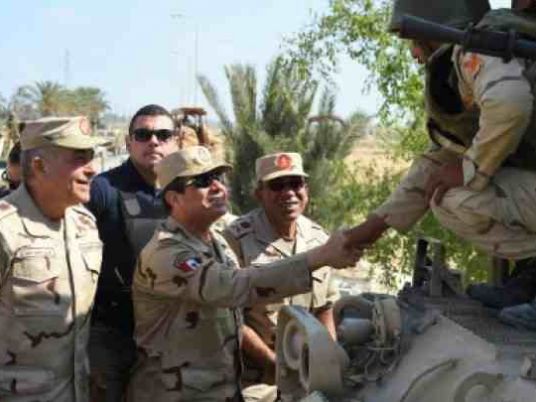 Saudi-led coalition spokesman Brigadier General Ahmed Asseri denied on Friday claims saying that there are Egyptian troops in Yemen.
In a phone call with Ekhbariya TV channel, he said that all countries contributing in the coalition are committed to the mission and are exhorting marine, air and ground efforts.
He reiterated that there are no Egyptian or Sudanese troops in Yemen.
Meanwhile, he said that the coalition is supporting the Yemeni national army in Taiz in order to control main positions in the city, adding that the coalition's operations are going well, pointing out that coalition's air force will support the ground operation soon and that will lead to great results.
He also said that clashes are ongoing in Marib city while coalition warplanes are attacking Houthis positions.
Asseri asserted that the coalition's command aims to successfully end the operations in order to restore stability and security to Yemenis in all Yemeni cities.
Yemen has been rocked by months of fighting between the Houthis and loyalists of Yemeni President Abdrabu Mansur Hadi, supported by the Arab coalition, leaving thousands dead and 21 million people in need of urgent aid.