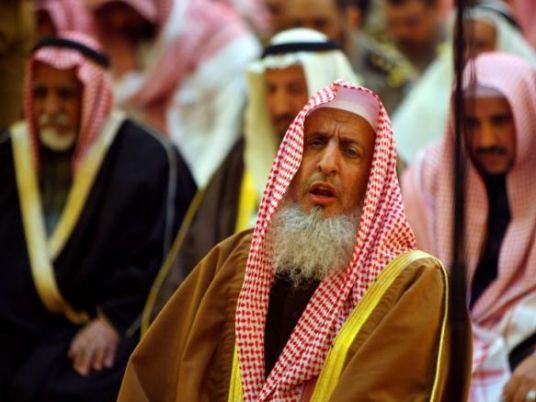 Saudi Arabia's Grand Mufti Sheikh Abdulaziz Al al-Sheikh, the highest religious authority in the country, said in remarks published on Wednesday that the leaders of regional rival Iran were not Muslims and saw Sunni Muslims as their enemy.
Al al-Sheikh was reacting to comments by Iranian Supreme Leader Ayatollah Ali Khamenei criticizing Saudi management of the haj and suggesting Muslim countries think about ending Saudi control of the annual pilgrimage.
Responding to a question about Monday's comments by Khamenei, Al al-Sheikh said he was not surprised by them.
"We have to understand that they are not Muslims … Their enmity toward Muslims is old and their main enemies are the followers of Sunnah (Sunnis)," the English-language Arab News website reported him as saying.
He said Iranian leaders were "followers of magus", a term that refers to Zoroastrianism, the dominant belief in Persia until the Muslim Arab invasion of today's Iran thirteen centuries ago.
Al-Sheikh's remarks, made to a Mecca newspaper which carried them on Tuesday, drew a swift retort from Iran's Foreign Minister, Mohammad Javad Zarif, who criticized Saudi Arabia's Wahhabi school of Sunni Islam.
"Indeed; no resemblance between Islam of Iranians & most Muslims & bigoted extremism that Wahhabi top cleric & Saudi terror masters preach," Zarif wrote on his Twitter account.