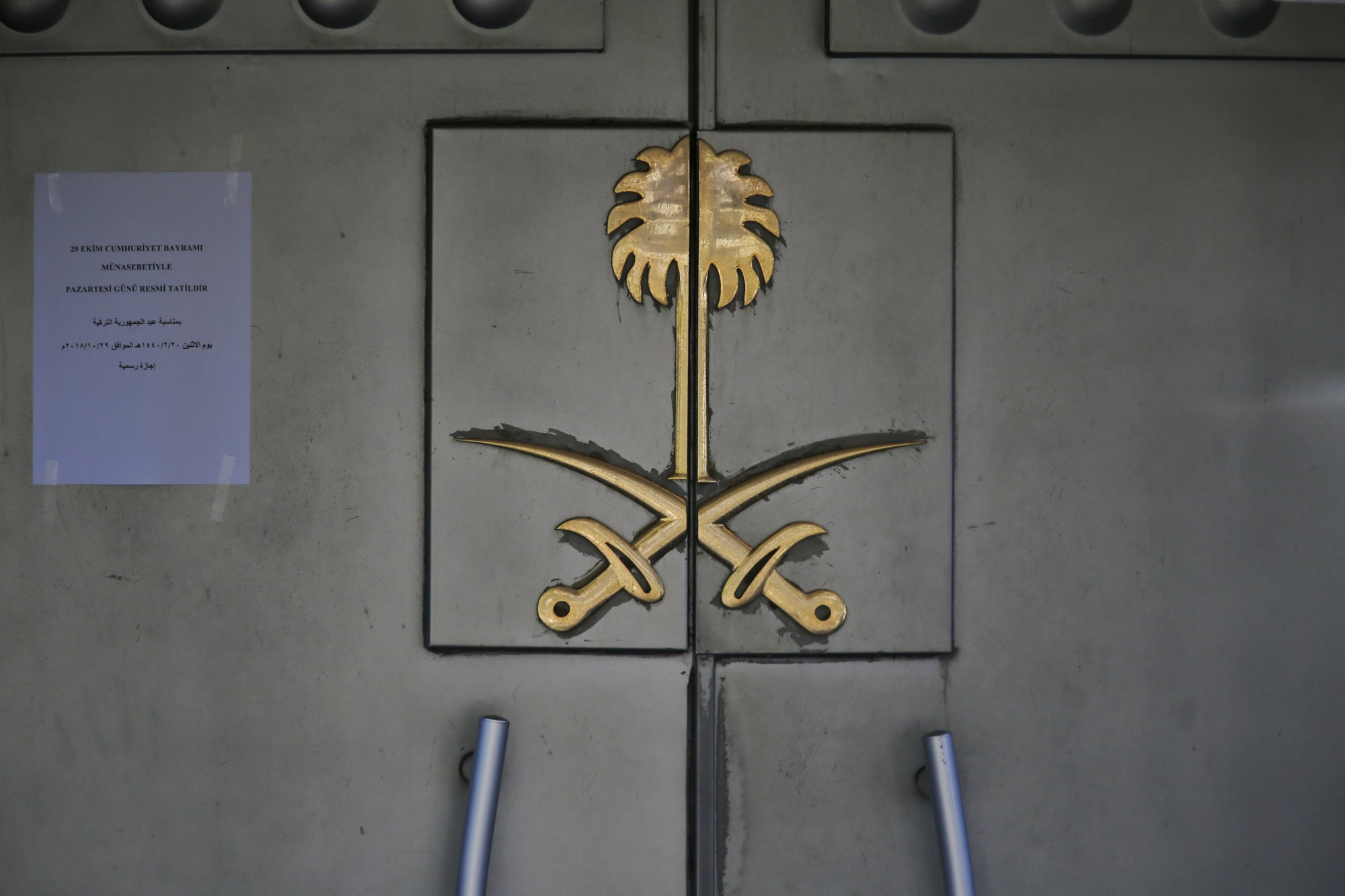 ISTANBUL (AP) — Turkey's state-run news agency says Saudi Arabia's top prosecutor has arrived at the main courthouse in Istanbul for meetings about the killing of Saudi writer Jamal Khashoggi.
The Anadolu agency reported that the prosecutor, Saud al-Mojeb, on Monday was meeting Istanbul's chief public prosecutor, Irfan Fidan.
Turkey is seeking the extradition of 18 Saudi suspects detained in Saudi Arabia for the killing of Khashoggi in the Saudi Consulate after he entered the building on Oct. 2. Saudi Arabia's foreign minister, however, says the kingdom will try the perpetrators and bring them to justice after the investigation is completed.