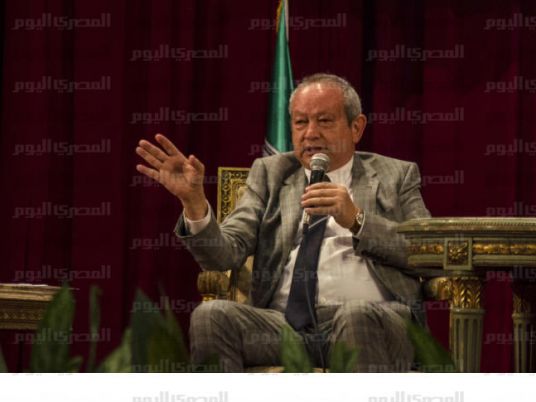 The notable Egyptian businessman Naguib Sawiris has supported the economic role played by the army, yet expressed concerns that this could affect its main role in defense.
In an interview with German news agency DPA on Saturday, Sawiris said the army is not dominating the market, but works instead with the private sector in all projects it takes on. The army controls between 10 and 20 percent of market, he cited, adding that these figures have sometimes been exaggerated by partes with ulterior motives.
The proportion of the market controlled by the army is not a hindrance for businessmen, he said. Rather, the issue at hand is whether the army's economic exertions are detracting from its primary role: the defense for Egypt. Economic enterprise could after all be carried out by any other party.
He refuted rumors that the army's recent arms deals over-stretched the state budget and caused the crisis for Egypt's foreign cash reserve. On the contrary, Sawiris stressed that Egypt's safety is a priority that requires large spending.
Regarding reconciliation with Muslim Brotherhood, Sawiris, founder of the Free Egyptians Party, supported the government's rejection of reconcilliation initiatives with the group. He morally condemned the political reconciliation of any party who killed, destroyed, intimidated and harmed the economy. If the group seriously want reconciliation, Sawiris continued, they should first revise their stance on terrorism and gratuitous violence. He declared the Muslim Brotherhood request for negotiation as "unreasonable" in light of what he considers to be on-going threats from the party.
Sawiris stressed that at the top of his party's legislative agenda is the canceling of the law on contempt of religions. He intends to join forces with other political parties to push for the removal of this law. He expressed his disappointment over the frequent arrests of writers and intellectuals over such charges, in addition to the arrest of four Coptic children for contempt of Islam. He called on President Abdel Fattah al-Sisi to intervene for the children's release.
Sawiris predicted that jailing activists and intellectuals and keeping them in custody for long periods with no clear accusations will probably have a negative impact on foreign investments.
This said, the question of human rights is more important than Egypt's ability to attract foreign investors, and in this respect the country is under-achieving, he stated. The current situation must be re-considered should Egypt want to take its place among the countries of the world that respect human rights and freedom of expression.
He called for the creation of a new system permitting peaceful demonstrations that do not block traffic, if the protesters inform the Interior Ministry of the place and time of their protest and the number of protesters predicted to attend.
Edited translation from Al-Masry Al-Youm