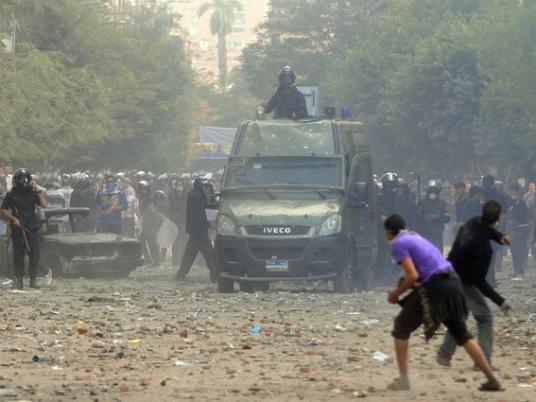 Egypt's ruling Supreme Council of the Armed Forces (SCAF) has officially apologized for the deaths of at least 35 protesters in clashes with security forces around Egypt.
Demonstrators based in Cairo's Tahrir Square have entered their sixth day of protesting against military rule and police brutality. At least 31 have been reported dead in clashes with police forces stationed on nearby Mohamed Mahmoud Street, which leads toward the Interior Ministry building.
Press reports say protesters have been killed by both live fire and tear gas from police forces.
On its Facebook page, the SCAF said it is committed to investigating who provoked the incidents and vowed to provide care for families of the martyrs of the 25 January revolution and treatment for those injured in the recent clashes.
The SCAF said it intends to erect a makeshift hospital in Tahrir to treat injured protesters, stressing that it will spare no effort to prevent the recurrence of bloodshed.
Criticism has been mounting of the ruling military council's stance on the recent developments, with many demanding the SCAF hand over power to a civilian national salvation government.
Translated from the Arabic Edition