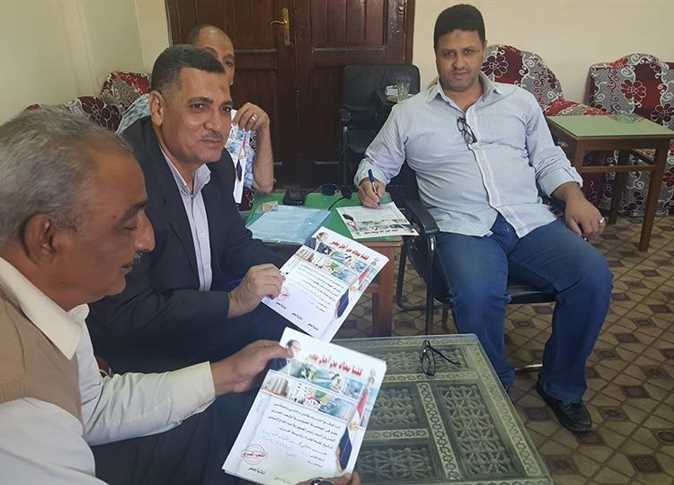 Activists on the social networking platform Facebook circulated a letter with the logo of al-Ittihad al-Qawmi Co-Educational School in western Cairo, which they say includes the name of a school teacher that is being investigated for refusing to sign a re-election petition for President Abdel Fattah al-Sisi.
The petition, with the slogan "Kolena Maa'k men Agl Misr" (Arabic for "We are all with you for the sake of Egypt), is intended to get the president re-elected for a second term in office during the upcoming presidential elections, scheduled for next year.
The copy of the letter went viral on social media and bears the signature of Hisham Osman, the school's headmaster.
"Mr. Yasser Mohamed Mahmoud Afifi, the school teacher, is hereby referred to legal affairs for refraining from signing the form 'Kolena Maa'k men Agl Misr' for Mr. President, to take the due action against him," the letter read.
The letter was also signed by staff department official Neven Saad.
The spokesman for Egypt's Education Ministry Ahmed Khairy said that all of the school staff would investigated over the letter.
"Teachers are not vested with circulating forms to support the president, there is no such decision at any school," Khairy said, adding that the letter has been reported to the educational directorate to investigate it.
Political party members launched the campaign "Kolena Maa'k men Agl Misr" in August. They say the campaign will continue after the presidential elections as well to confirm its role in supporting the Egyptian president and the country's development.
Edited translation from al-Masry al-Youm