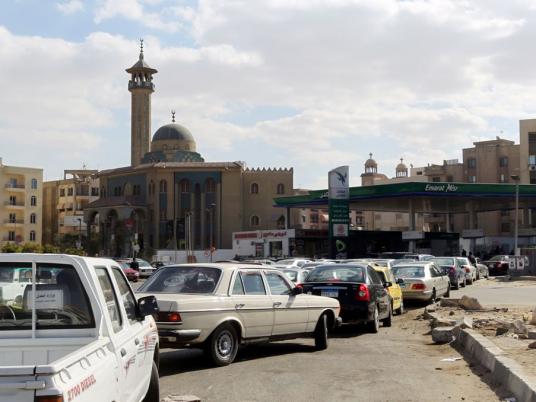 An ongoing fuel crisis escalated in many governorates on Wednesday, paralyzing traffic as cars queued in front of gas stations and prompting taxi drivers to raise fares.
In Damietta, more than half of the fishing boats stayed ashore, while heavy transport vehicles did not have enough fuel to carry goods from the port.
With many aggravated by the fuel shortage, taxi drivers in Giza raised their fares, which led to some clashes with passengers.
In Monufiya, many farmers could not find diesel fuel to run their irrigation pumps. They accused gas stations of hiding the fuel to sell it on the black market.
A liter of diesel fuel hit LE1.75 on the black market in Sharqiya, and lines outside gas stations stretched about 2 km, disrupting traffic.
Meanwhile, the shortage of butane gas cylinders has also escalated in many governorates.
Translated from Al-Masry Al-Youm