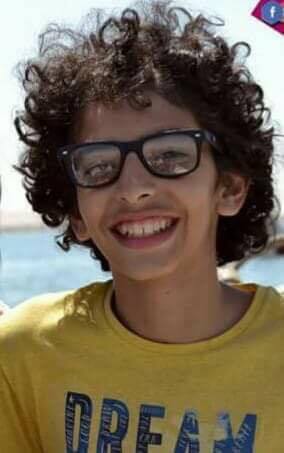 Four defendants accused of shooting to death 13-year-old Youssef Sameh al-Araby in Cairo's 6th of October City on May 18 were referred to a criminal court in absentia on Monday.
Al-Araby was left in a coma for 11 days before he died.
The first defendant, Captain Taher Mohamed Abu Taleb, employed at the Security Directorate's Criminal Investigation Department in Fayoum, is also the son of former head of Beni Suef Security Directorate, Major General Mohamed Abu Taleb and grandson of former Parliament Speaker Sofy Abu Taleb.
The second defendant is Khaled Ahmed Abdel Tawab, son of Defense and National Security Committee MP Ahmed Abdel Tawab. The remaining two defendants are university students.
At the night of the murder, al-Araby was with his friends from school in the al-Ashgar neighborhood. As they were standing by one of the local restaurants in the area to order food, Araby collapsed, from what was soon discovered to be a bullet wound to the head, Sameh el-Araby, the victim's father told Al-Masry Al-Youm earlier in May.
"The bullet settled in the brain stem," he added.
"Bystanders in the area thought that Youssef had collapsed due to being malnourished, assuming the head wound was caused when he hit the ground, as no one heard the actual gunshot," Youssef's father explained.
It was later discovered that the shot was fired with a silencer.
The incident sparked distress and people expressed their solidarity with the family over social media, with many people calling for a thorough investigation.
Edited translation from Al-Masry Al-Youm