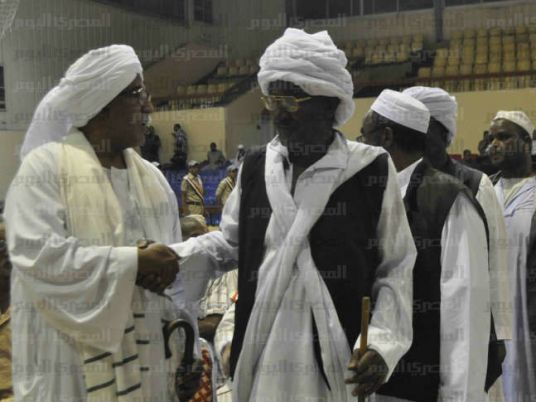 A reconciliation ceremony between Beni Helal and the Daboud tribes in Aswan took place, on Monday evening, following violent clashes that led to the killing and wounding of dozens from both parties.
The ceremony was held at the Aswan stadium's covered hall and attended by Major General Mostafa Yosry the Governor of Aswan, Major General Saad Zaghloul Assistant Minister of Interior for the Southern Upper Egypt, and Major General Hassan al-Sohagy, head of Aswan Security Directorate, and Abbas Shouman, representative of Al-Azhar, and hundreds of both tribes.
Two leaders from both tribes were authorized to conclude the reconciliation. The hall witnessed cries and cheers of joy following the completion of the reconciliation, and hugging and shaking hands between the two tribes.
The incidents left nearly 26 dead in April reportedly after schoolboys from one of the villages spray-painted abusive graffiti against the other.
Edited translation from Al-Masry Al-Youm