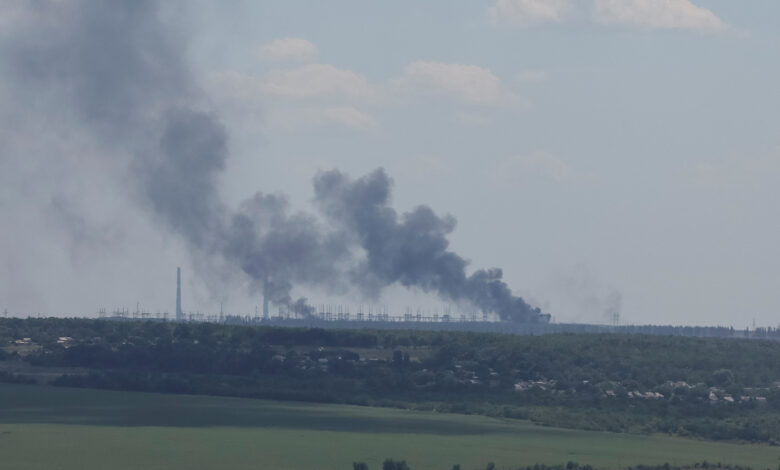 Russian forces have taken over Ukraine's second-largest power plant, an adviser to Ukrainian President Volodymyr Zelensky said in an interview posted on YouTube on Wednesday.
"They have achieved a small tactical advantage by taking Vuhlehirsk," adviser Oleksiy Arestovych said. 
The coal-fired Vuhlehirsk power plant is in the eastern Donetsk region, close to the border with Russian-controlled Luhansk.
Arestovych added that Russian forces were attempting to consolidate gains in the area. The Russians are now "moving to strategic defense on all conquered fronts," rather than taking over the Donetsk region "at this stage," he said.
He said it is based on an "assumption, which is sufficiently substantiated, that a strategic decision has been made in the Kremlin."
The Ukrainian military said Wednesday is had repelled Russian offensives in the region, which has seen heavy fighting for the past several months.