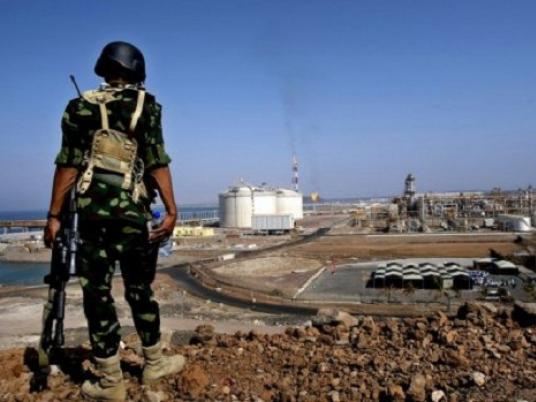 Seven Yemeni soldiers were killed in an attack the Defence Ministry blamed on Al-Qaeda militants on Sunday, a day after clashes with Islamist fighters in which at least 20 troops were killed.
In a text message, the ministry's 26 September news portal said the "treacherous terrorist attack" occurred in the southern Hadramout province.
The attack was the latest in a series that officials have blamed on an Al-Qaeda-linked Islamist group that controls swathes of territory in southern Yemen.
The group, Ansar al-Sharia, on Saturday said it had killed about 30 Yemeni troops in an assault on a military checkpoint in the southern province of Abyan, one of several where it controls territory. The details of its claim could not be verified.
The group has escalated its attacks on the military since President Abd-Rabbu Mansour Hadi took office in February vowing to fight militants. A suicide attack at a military base killed 26 people hours after he was sworn in.
The Yemeni military launched several airstrikes in southern Yemen following the killing of some 110 soldiers in Abyan in early March, while US government officials have confirmed that US drones targeted suspected Al-Qaeda fighters in recent days.
The US and oil giant Saudi Arabia engineered the deal that saw Hadi succeed President Ali Abdullah Saleh, after a year of mass protests and military infighting. Hadi's main task is to try to restore stability so that the militants have fewer opportunities to exploit central government weakness.