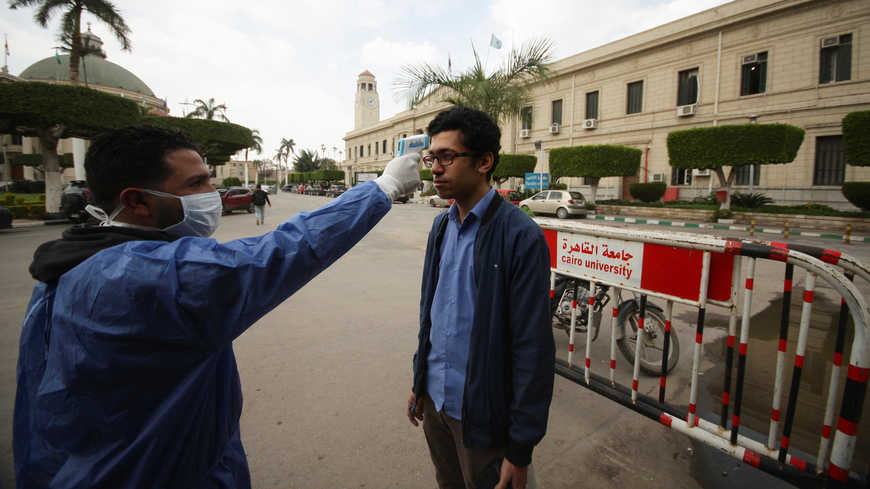 The committee formed by the Egyptian Minister of Health Hala Zayed to investigate causes of death from the novel coronavirus in Egypt announced that 17 of the total coronavirus-related deaths on Monday and Tuesday died before reaching hospitals.

In a statement made on Tuesday, Health Ministry Spokesperson Khaled Megahed said that 30 percent of the total coronavirus deaths in Egypt occurred before patients arrived at hospital.
Another twenty percent, meanwhile, died within 48 hours of their arrival in hospital, due to a deterioration in their health upon arrival.
The number of coronavirus-related deaths in Egypt as of Tuesday reached 359, out of which 107 people — or 30 percent — died before reaching hospitals.
Seventy-one people — or 20 percent — died 48 hours after they reached hospitals, according to Megahed.
Zayed urged citizens to quickly head to the nearest chest or fever hospital as soon as any symptoms appear, so as to receive the necessary care.
She also appealed to all citizens to adhere to social distancing and preventive measures against coronavirus, as well as to consume plenty of liquids between the Ramadan meals iftar and suhoor, and to adhere to a healthy diet that strengthens the immune system.
Edited translation from Al-Masry Al-Youm