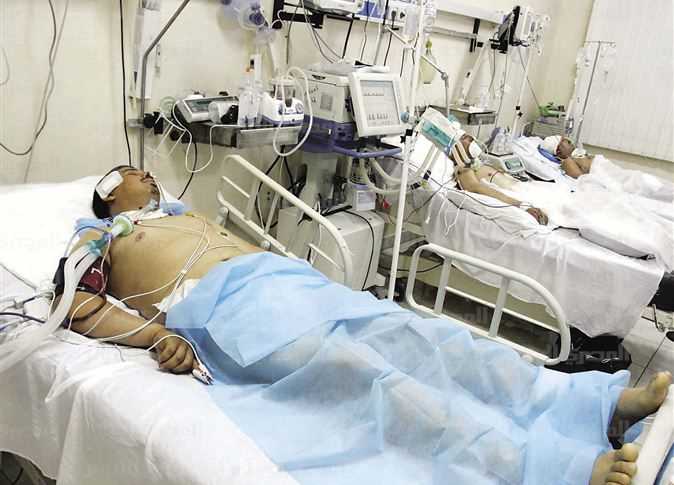 Seventeen employees at al-Qasr al-Aini Specialized Hospital, including three nurses and 14 administrative workers, have tested positive for the coronavirus according to the dean of al-Qasr al-Aini Medicine Faculty Hala Salah al-Din.
The source of infection could not be identified, she said, but assured that the infected have not been in contact with patients.
Salah al-Din added that the employees were quarantined for treatment and denied that other medical teams in the hospitals were infected
One of the infected is the Vice Dean of al-Qasr al-Aini Medicine Faculty for Environment and Society Services Affairs, Hesham al-Saket, who Salah al-Din insists got the disease outside the hospital.
The Cairo University's spokesperson Mahmoud Alam al-Din said that hospital evacuated all patients and the employees have been quarantined alongside professors and students with the virus.
He added that the hospital performed a medical survey among all patients and ensured they were not infected before transferring them to other university hospitals.
Egypt on Saturday, April 18 confirmed 188 new coronavirus cases, bringing the country's number of confirmed total cases so far to 3,032.
The total number of COVID-19 deaths has now reached two hundred and twenty-four nationwide, after announcing nineteen deaths on Saturday.
The newly infected cases were all Egyptian nationals, Health Ministry Spokesperson Khaled Megahed said, adding that the total number of fully-recovered cases rose to 701, all of whom have been discharged from isolation hospitals.
A total of 980 positive cases have been tested in Egypt, with all results now returned negative.
Edited translation from Al-Masry Al-Youm