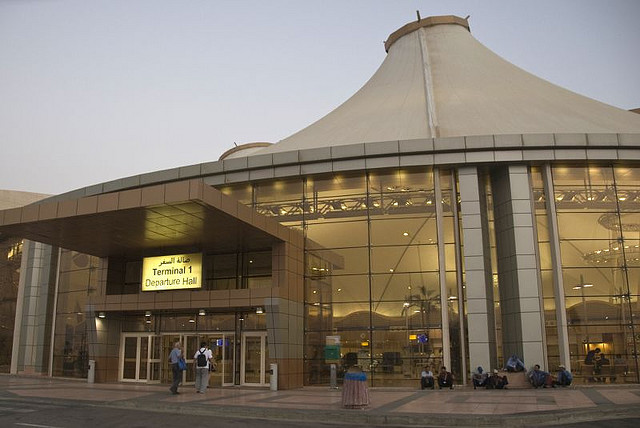 Sharm el-Sheikh Airport has recorded the fastest growth rate across Africa for 2019, according to a report released on Monday by Routes Online, in another sign that Egypt's tourism sector is on its way to a remarkable recovery. 
Sharm el-Sheikh, Egypt's third most active airport, was ranked as the fastest growing airport in Africa in 2019, while Hurghada Airport ranked third in passenger numbers, according to Routes Online, an organization specialized in tracking airport traffic.
Reservations have increased by 28.9 percent to Sharm el-Sheikh Airport, jumping from 1.16 million reservations recorded in 2018 to 1.49 million seats in 2019, the organization said, indicating that global travelers are confident and comfortable flying through Egypt.  
Meanwhile, the number of passengers arriving at Hurghada Airport has increased by 11.9 percent from last year. 
The flow of travelers to Sharm el-Sheikh and Hurghada has grown in part because of the Ministry of Civil Aviation's efforts to increase efficiency across Egypt's various airports and develop their security systems. 
For his part, Civil Aviation Minister Younis al-Masry congratulated employees in the aviation sector on the results of the Routesonline report and thanked them for their efforts.  
The UK previously suspended flights to Sharm el-Sheikh after a bomb exploded on a Russian plane flying over Egypt's Sinai in 2015. It wasn't until October 2019 that the ban was finally lifted, and all signs indicate that the country's tourism industry is back in full swing.
Egypt recently topped The Independent's new travel recommendations list for 2020, with the newspaper urging people from around the world to pay a visit to Cairo's much-anticipated Grand Egyptian Museum.
According to official figures provided by The Independent, 11 million people visited Egypt last year. Moreover, the English newspaper predicted a remarkable comeback for the Egyptian tourism sector, especially given the resumption of flights to the popular South Sinai vacation spot Sharm el-Sheikh.
In November, an official source from The Central Bank of Egypt (CBE) indicated that tourism sector revenues had increased by 28 percent, jumping to $12.2 billion in the fiscal year 2018/2019 compared to $9.8 billion recorded during the previous fiscal year, according to MENA news agency.
Edited translation from Al-Masry Al-Youm