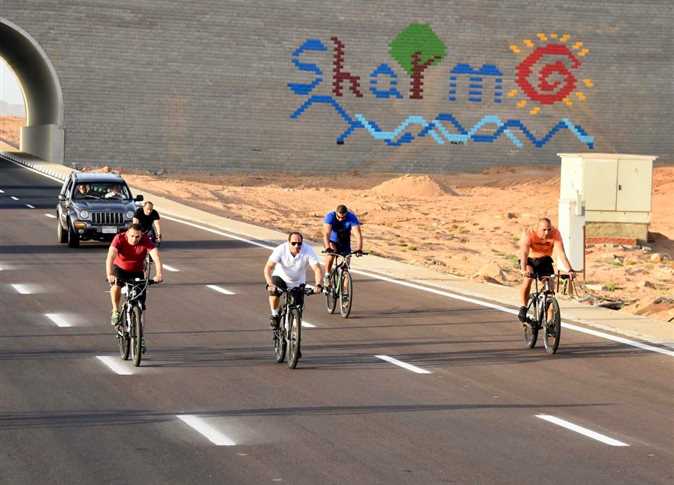 "Leave you worries and enjoy life in the City of Peace" is the new slogan that Sharm el-Sheikh hopes to adopt after implementing a new land and sea transport tracking system.
South Sinai Governor Khaled Fouda held a meeting on Thursday with representatives from the Egyptian Company for Tracking Services and Information Technology (ETIT) to discuss the supply, installation, operation and maintenance of an integrated electronic tracking system.
Officials hope the new system will increase safety and security for tourists and tourism workers alike in the Red Sea resort town.
Tracking will be available for cars, bicycles, and boats.
Sharm el-Sheikh is considered the safest destination in the Sinai Peninsula for foreign tourists, according to the government websites of the UK, Canada, and the US.
The port town boasts a number of checkpoints, camera-monitored road surveillance, and increased security personnel as compared to other vacation spots in Egypt.
Each year, foreign delegates and businesspeople from all over the world visit Sharm for conferences and diplomatic summits.
Like the rest of Egypt, the city witnessed a significant drop in tourism due to the coronavirus lockdown that took place from early March to late June.
Since the country's reopening on July 1, there has been a gradual return, with over 100,000 tourists visiting Sharm el-Sheikh and Hurghada.
Edited translation from Al-Masry Al-Youm