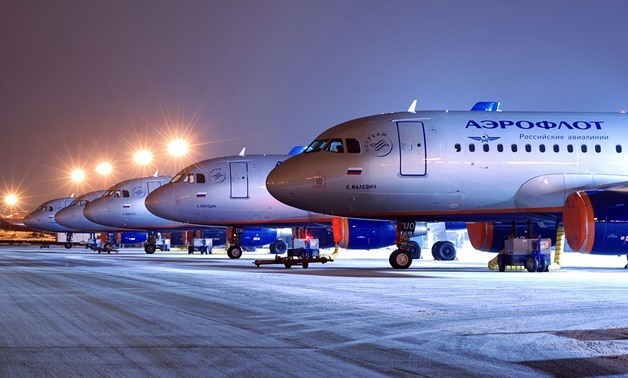 Sharm al-Sheikh International Airport and Hurghada International Airport are ready to receive Russian airport security experts to inspect the security measures at the two airports, sources at Sharm al-Sheikh International Airport said on Sunday.
The experts are expected to visit Egypt at this week's end or at the end of the following week, sources added.
Russia Minister of Transportation Yevgeny Dietrich said that the two countries approved on October 17 to send Russian security experts prior to considering the resumption of direct flights from the Russian cities to Hurghada and Sharm al-Sheikh.
"We agreed with our Egyptian colleagues to send a [security] squad to investigate the security circumstances and conformity [of security measures] with safety requirements of our citizens," he pointed out.
Dietrich noted that Russian flights would return to Sharm al-Sheikh and Hurghada at the earliest time, without identifying a specific date.
Moscow halted civilian air traffic to Egypt in 2015 after militants detonated a bomb on a Russian Metrojet flight leaving from the tourist resort of Sharm al-Sheikh, killing all 224 people on board.
The bombing and the Russian suspension were blows to Egypt's tourism industry, a key source of hard currency. The industry has been struggling after the upheaval triggered by a 2011 uprising that ended Hosni Mubarak's 30-year rule.
Edited translation from Al-Masry Al-Youm