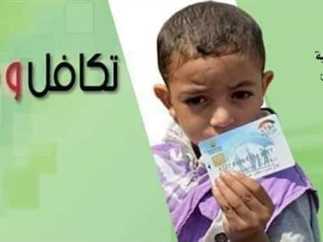 Sharqiya Governor Mamdouh Ghorab announced the distribution of 2,537 visa cards to the beneficiaries of the Takaful and Karama program.
The program was launched by Egypt's Ministry of Social Solidarity under the directives of President Abdel Fattah al-Sisi to help improve the lives of families experiencing poverty, the elderly, people with special needs, and those who do not receive a fixed pension.
Ghorab added that the distribution process took place through 19 social departments within the governorate and under the supervision of the Directorate of Social Solidarity, noting that all COVID-19 precautionary and preventive measures were in place during delivery.
Ghorab instructed the heads of localities, cities, and neighborhoods to conduct cleansing and sterilization for the departments where the cards were delivered.
Undersecretary of the Ministry of Social Solidarity Abdel Hamid al-Tahawy said 128 Takaful 2,409 Karama visa cards were handed out, bringing the total number of beneficiaries of the Takaful and Karama program to 160,451 beneficiaries, with 81,526 in the Takaful program and 78,925 in Karama.
Edited translation from Al-Masry Al-Youm