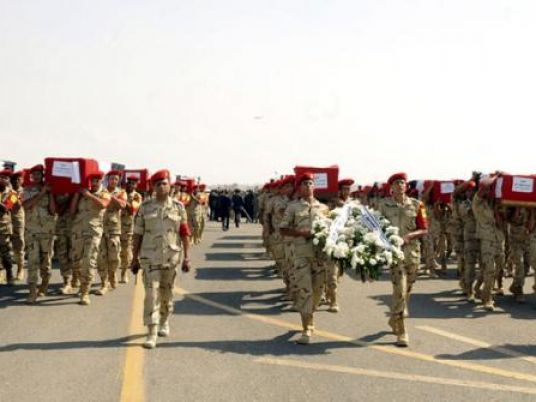 Mother of Kyrillos Fadel Halim, soldier killed in the deadly Sinai attack in October, said Sharqiya Governor Saeed abdel Aziz has not fulfilled his promise that he made during her son's funeral of naming a school in the governorate after her son.
Meanwhile, the governor named a school and street after another victim called Ahmed Saeed Ibrahim from the province few weeks ago, the mother added.
"Once we were informed about that, we urged him to fulfill his promise. He replied saying he was nothing more than a conscript," the mother said.
"The governor did not only humiliate my son, but humiliated the whole Egyptian military. My son was a conscript like all the Egyptian youth," she said adding that the governor also refused to carry out a Cabinet decision of appointing one of the victim's family members. She added that the minister told her he would find her a job at 10th of Ramadan city, which is far away from her home.
Edited translation from Al-Masry Al-Youm