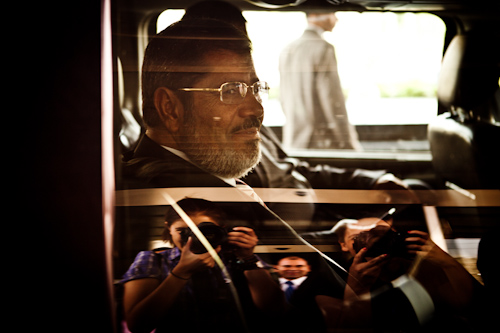 Sharqiya Governor Azzazy Ali Azzazy, a Nasserist activist, has submitted on Wednesday his resignation from the post saying that he can't work with a government the is controlled by the Muslim Brotherhood.
Azzazy submitted his resignation to Supreme Council of the Armed Forces head Field Marshal Hussein Tantawi, President-elect Mohamed Morsy and Prime Minister Kamal al-Ganzouri.
Last month, a source at the cabinet said that all governors will resign after Egypt's new president is elected. Azzazy is the first governor to do so.
"I can't work with a government that includes Muslim Brotherhood members," Azzazy said, adding that Islamic agendas should be separated from policy-making.
"Maybe I'm not the man for the coming period," said Azzazy during a ceremony for the populous governorate's executive council.
"I'm a revolutionary socialist. I came to this position seeking reform after Tahrir Square. Now that Mohamed Morsy has won, I'm not going to wait to be excluded from decision making for not going along with the so-called 'Renaissance project,' which I'm not convinced by," the governor said.
He added that he will return to Tahrir Square as a "revolutionary activist" and that he will establish a popular movement with other revolutionary forces away from political Islam and authoritarian forces.
Azzazy called on Morsy to "develop his ideas and thoughts that might come from the Muslim Brotherhood, because is now a president for all Egyptians."
Edited translation from Al-Masry Al-Youm