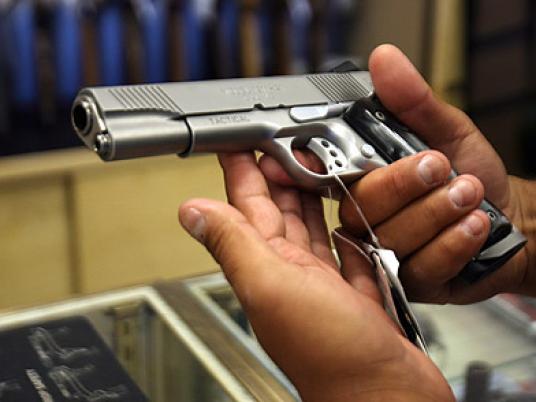 Residents of the village of Bendaf, in Minya al-Qamh, Sharqiya mutilated and killed four people who they alleged had attempted to steal cars and rob their owners.
Witnesses said the events began when two residents were hit by a car on Wednesday while crossing the street. Village residents detained the driver and reportedly discovered the vehicle was stolen from a resident of a nearby village.
The men in the stolen car allegedly fired toward the village residents, who then pursued the men before catching and mutilating them. The villagers were believed to have applied Haraba, an Islamic punishment that involves crucifying or otherwise killing an offender or removing an arm and a leg for causing terror.
When security authorities arrived at the scene they found four deformed bodies.
The suspects allegedly belonged to a gang involved in several armed car thefts and highway robberies, according to investigations. Police recovered three automatic rifles and ammunition from the victims.
The local security director warned the villagers not to rely on force to resolve their problems and emphasized that the law must be respected.
The incident is the sixth such one in a year and a half when Sharqiya residents have extra-judicially killed suspected criminals.
Edited translation from Al-Masry Al-Youm