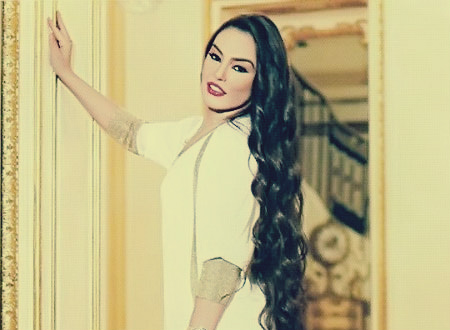 Egypt's legendary acting star Sherihan is preparing for her first theatric appearance in 30 years. She will act in the play "COCO Channel", written and composed by Medhat El Adl and directed by Hadi Bagoury. The play will be produced by the production company Al-Adl group.
One of the play's crew members, Egyptian actresss Inji Wegdan, posted several photos on her Instagram of Sherihan with the crew, providing a behind-the-scenes glimpse of the play. Wegdan expressed her deep excitement for the production and her love for the phenomenal star.
"This is the first musical that will raise the bar," Director Bagoury stated.
"The quality will be comparable to that of Broadway productions," he added, asserting that Sherihan's performance is even better than it used to be.
No further details were revealed about the awaited project's kick-off.
Sherihan's last theatrical appearance was in the play "Sharea Mohamed Ali (Mohamed Ali Street) with an eminent crew that included the late prominent actor Farid Shawky along with actors Hesham Selim, Wahid Seif and more.
Sherihan is best known for her Ramadan mysteries that kicked off in 1985. Sherihan launched her career at the age of 12.
She starred in various TV shows such as "Hagat wa Mehtagat"  (Things and Needs), "Hawl al-Alam" (Around the World), "Fawazeer al-Amthal" (The Proverb Riddles) and "Alf Layla Wa Layla" (1,001 Nights).
She is known for her roles is numerous distinguished  plays including  "Sokk Ala Banatak" and "Alashan Khater Oyounak" and has starred in several movies including "Al-Azraa wal Shaar al-Abyad", "Khali Balak men Aqlak", and "Al-Motasharedan".