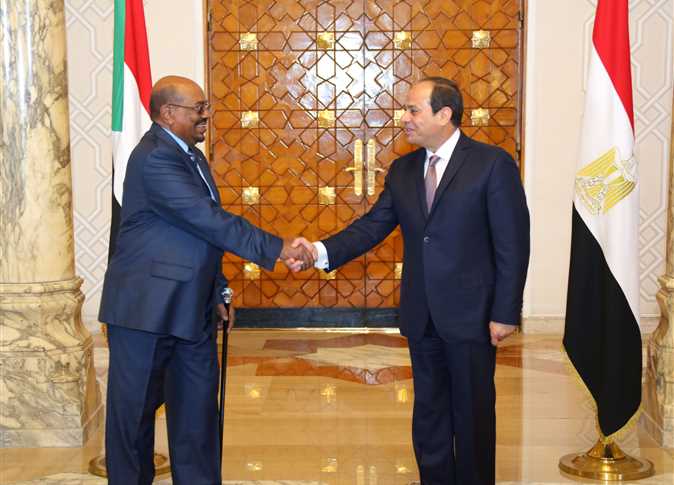 Egyptian Foreign Minister Sameh Shoukry is travelling to the Sudanese capital of Khartoum on Wednesday, to head the Egyptian delegation to the ministerial meeting of the Egyptian-Sudanese Higher Committee, which will be held on Thursday between Egyptian President Abdel Fattah al-Sisi and his Sudanese counterpart Omar al-Bashir.
Egyptian Foreign Ministry Spokesman Ahmed Hafez said that the committee's meeting comes within the framework of the two countries' will to hold the committee periodically, in order to activate joint cooperation in all fields, in line with the aspirations of the brotherly peoples of the two countries.
Hafez stressed the depth of the historical relations between the peoples of the Nile valley, and that the bilateral relations between Egypt and Sudan have witnessed great development in the current year.
He referred to the many meetings that brought together the two sides, such as the summit of the two heads of state in Addis Ababa on the sidelines of the AU summit in January 2018, the four-party meeting between the two foreign ministers and the two intelligence chiefs in February 2018 in Cairo, and Bashir's visit to Egypt on March 19.
Hafez also pointed to the visit of Sudanese Foreign Minister Dardari Mohamed Ahmed to Cairo, to hold the political consultation meeting on May 29, and then President Sisi's visit to Khartoum on 19 July, as well as several meetings at the level of senior officials, which confirm the willingness of both sides to maintain permanent contact at all levels.
Hafez said that the positive developments witnessed in relations with the Sudanese were reflected in the holding of many meetings, at the level of different sectors.