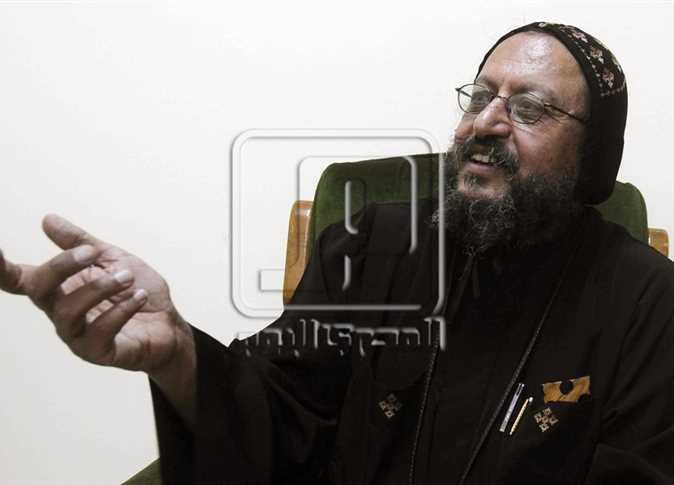 The Shubra al-Kheima church administration, or diocese, decided on Friday to cancel prayers at Pope Kirolos church and Archidiacon Habib Gerges after having received threats to ban prayers in it. In response, dozens of Coptic Christians flocked to the church to protect it.
Head of Shubra al-Kheima diocese Bishop Marcos said he made the decision after consultations with Qalyoubiya Governor Mahmoud Ashmawy, adding that prayers would be resumed as soon as possible.
Marcos admitted that the church is not licensed, but said prayers have been held there anyway. He added that the Shubra al-Kheima diocese submitted an application to legalize the church and that a legalization committee visited it on Wednesday for review.
Legal researcher Hany Sabri said that there have been a series of church closures in the recent period in Minya and cities in Upper Egypt and that if the Shubra al-Kheima churches are not legalized they may face the same fate.
"Some [people] threatened Copts to prevent them from praying and exercising their most basic legitimate rights to freedom of worship and the freedom to practice religious rites, which are considered human rights axioms. Copts are inside their church to protect it," Sabri said.
Egypt's parliament passed the church building and renovation law on August of last year after discussions between Coptic Church leaders and government officials led to an agreed upon a draft.
Human Rights Watch (HRW) described the law as discriminatory against Christians due to various stipulations that maintain, "restrictions over the construction and renovation of churches."