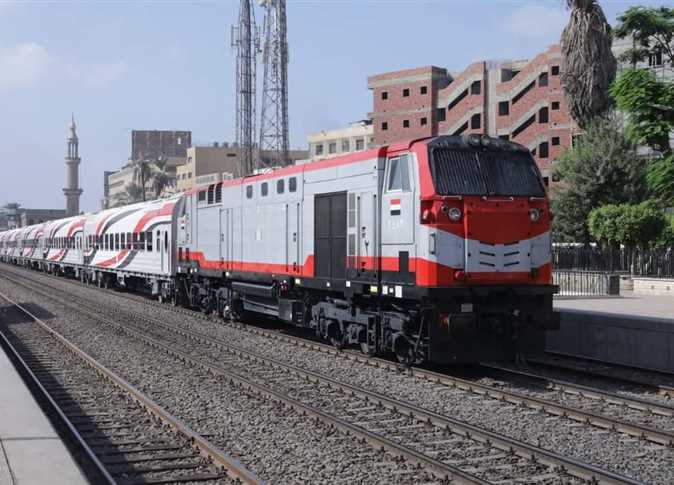 Egyptian President Abdel Fattah al-Sisi announced on Saturday a new railway line linking 6th of October City to Aswan, which will cover a total distance of 850 kilometers.
Sisi announced the new project in a speech at the inauguration of the Fayrouz Aquaculture project in Port Said.
He added the railway will benefit a large percentage of people who use the Upper Egypt railway line, which the government continues to develop.
Transport Minister Kamel al-Wazir said that the travel time between the beginning and end of the line will take just four hours.
The express train between the two cities will be a high technological shift in the sector with many positive implications, according to Osama Okail, Professor of transportation and roads at Ain Shams University.
Okail stated, during a telephone interview with Egypt's "Salet al-Tahrir" program on Sada al-Balad channel, that the express train can travel up to 250 kilometers per hour, greatly reducing travel time. 
He added that accidents on the roads will likely decrease, as large parts of passenger and goods transport will be directed to the express train.
Egypt already has plans for a high-speed electric train connecting its eastern and northern coasts, and it signed earlier in January an MOU with German company Siemens to construct the line, which is estimated to cost US$23 billion.