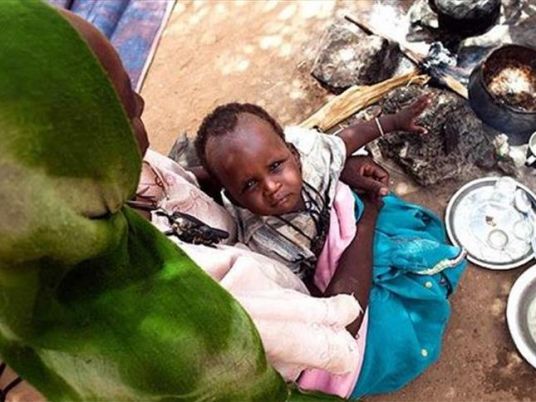 President Abdel Fattah al-Sisi arrived on Thursday at Entebbe Airport in Uganda where he was received by the Ugandan President Yoweri Museveni to attend the summit of the Nile Basin countries.
Presidency spokesperson Alaa Youssef said the two presidents held a meeting where Museveni expressed his pride in the historical and extended ties between the two countries and his interest in promoting the distinguished relations between Egypt and Uganda.
Museveni praised Sisi's keenness to participate in the summit of the Nile Basin countries, stressing the importance of the summit in launching a serious dialogue on the topics of the Nile water that would hopefully bring the views of the Nile Basin countries closer together.
Sisi expressed Egypt's keenness to strengthen its relations with Uganda in all fields. He expressed his appreciation for Museveni's efforts over the past period to hold the Nile Basin countries summit which Sisi described as important.
He praised efforts made by Museveni during his presidency of the Nile Basin Initiative to restore harmony among the Nile Basin countries.
Sisi stressed Egypt's keenness to end division and overcome existing differences, thus restoring the course of cooperation between all the Nile Basin countries to realize common interests through cooperation not only in the water fields, but also in various fields of development and economic integration.
Sisi stressed the importance of taking into consideration the Egyptian concerns regarding the Nile water, which is the main source of water in Egypt, as well as the need to develop a common vision for the optimal and sustainable utilization of the Nile water to achieve the aspirations of all NileBasin countries, while maintaining Egypt's water security at the same time.
Edited translation from Al-Masry Al-Youm