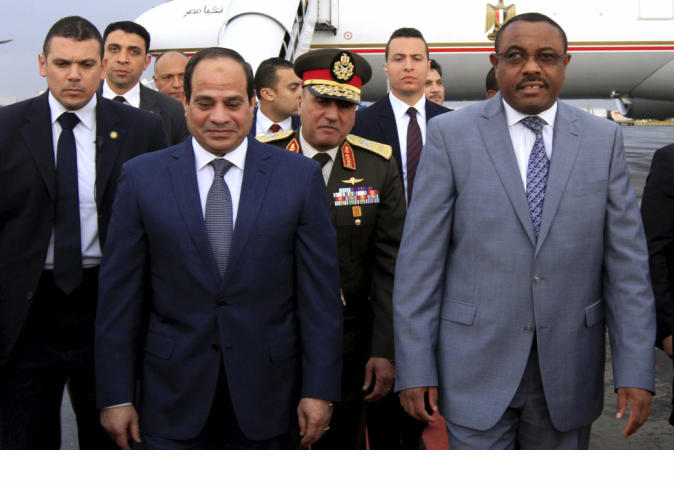 Assistant Foreign Minister for African Affairs Mohamed Edris said that President Abdel-Fattah al-Sisi and the Ethiopian prime minister will take part in the sixth session of the Egyptian-Ethiopian Joint Higher Committee.
It will mark the first time the two leaders have met since they agreed to upgrade the level of the joint ministerial committee to the presidential level in 2015 during the President Abdel Fattah al-Sisi's historic visit to Addis Ababa.
Edris said in a statement on Tuesday that the preparatory meetings for the sixth session of the Higher Committee between Egypt and Ethiopia started Tuesday at the Foreign Ministry by senior officials and experts.
He pointed out that the committee is expected to discuss ways to enhance bilateral relations in the economic, social and vocational fields, in addition to political consultations on regional and international developments and will sign a number of memoranda of understanding for mutual cooperation.
Representatives from the ministries of Trade and Industry, Investment, Water Resources, Irrigation, Agriculture, Electricity, Health, Tourism, Education and Culture on both sides will participate in the session, he said.
The joint committee is scheduled to start its work at the ministerial level on Wednesday, ahead of a meeting at the presidential level during the upcoming visit of the Ethiopian prime minister Hailemariam Desalegn to Cairo on January 17.
Edited translation from Al-Masry Al-Youm