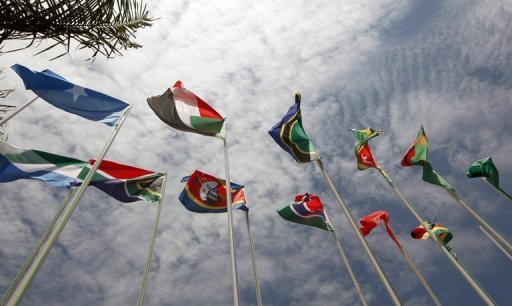 Egypt President Abdel Fattah al-Sisi left for Addis Ababa on Saturday to participate in the 30th African Union (AU) summit in Ethiopia on Sunday under the slogan "Victory in the fight against corruption: a sustainable path to Africa's transformation".
The president's participation in the AU summit comes within the framework of Egypt's keenness to strengthen and develop relations with African countries and to participate effectively in efforts to strengthen the mechanisms of joint African action for the benefit of the African peoples, said Bassam Rady, the official spokesman of Egypt's presidency.
Rady said in a statement on Friday that the fight against corruption is gaining importance in many African countries that seek to address the problem in order to realize the aspirations of their peoples to live in dignity.
He added that Sisi will head the meeting of the Peace and Security Council of the AU, which will discuss a comprehensive approach to combating the transnational threat of terrorism in Africa, which requires the strengthening of common African action to address it effectively.
The presidential spokesman added that the president's program also includes a number of bilateral meetings with African leaders to discuss ways to strengthen bilateral relations with their countries, as well as discuss the latest developments in the African and regional arena.
The African Union (AU) summit will kick off on Sunday with the attendance of the leaders of 55 African member states, including Sudanese President Omar al-Bashir and Ethiopian Prime Minister Hailemariam Desalegn.
For its part, the legal adviser to the AU ambassador Namira Negm, said that the Grand Ethiopian Renaissance Dam (GERD) file would not be put forward as part of the African summit talks.
Edited translation from Al-Masry Al-Youm