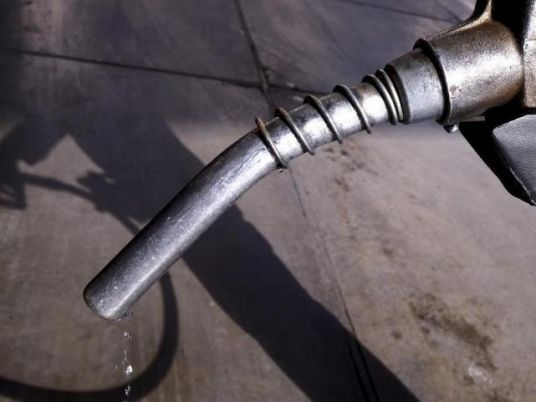 President Abdel Fattah al-Sisi on Sunday inaugurated the Egyptian Refinery Project in the Mostorod region, which comes under the Ministry of Petroleum and Mineral Resources' plan to increase production and attain self-sufficiency in petroleum products.
Petroleum Minister Tarek al-Molla stressed the importance of developing Egypt's infrastructure of Egypt in oil refining and processing, and the vital role this new project will play.
He added that the Egyptian Refinery is one of the most important refining projects in Egypt and Africa.
This project is an example of cooperation and integration between the public and private sectors and provides high-quality and valuable petroleum products in accordance with international standards.
The investment cost of the project amounted to $3.4 billion, which is equivalent to LE70 billion, and it produces about 4.7 million tons annually of petroleum products of various kinds.
It contributes to an increase in diesel production by 30 percent and an increase in gasoline production by 15 percent.
Molla also emphasized the importance of the president's support towards the petroleum sector, as it is one of the national economy's most vital tributaries.
He reviewed the position of Egypt's refineries during 2013-2014 and said that they provided 13.5 million tons of products, while consumption amounted to about 21 million tons annually.
Hence there is a need to increase production locally, he said, and a strategy has been prepared to modernize the refineries, increase refining capacity and develop infrastructure through several projects.
These include refining capacity expansion projects in Alexandria and the Egyptian Refinery Project, which added 3.4 million tons to main products at a roughly LE74 billion cost.
Molla explained that the strategy to modernize the refining sector, which began in 2018, is part of the sector's development and modernization project. Its goals are to keep pace with local and international changes in the refining industry and global trends towards clean energy.
This strategy seeks integration among the refining and petrochemical sector and the petroleum sector, thereby transforming Egypt into a regional hub for oil and gas trade, the minister said.
It involves increasing refining capacity, developing existing refineries, raising their efficiency and supporting them with new manufacturing activities to convert low-value products into high-value products, Molla explained.
This is alongside increasing the quantities of crude oil being locally refined at the expense of importing petroleum products, in addition to developing the infrastructure for transporting, storing and trading petroleum products while working to cover the needs of the local market using it.
Molla also reviewed three new projects under implementation at a total investment cost of US$7.5 billion, equivalent to LE91 billion.
These are the gasoline and diesel production complexes in Assiut Governorate and the Midor refinery expansions, which together add a total 9.4 million tons annually of petroleum products.
The most important refining sector projects from 2016 to 2023 include five major projects with a total investment of $2.10 billion, equivalent to LE165 billion, and a production capacity of 2.9 million tons annually of petroleum products such as diesel, gasoline and jet fuel, the minister said.
These new projects will be implemented to cover the increase in consumption, foremost of which is the Red Sea National Refining and Petrochemical Company project in addition to several expansions in existing refineries.
Coming in parallel with the development of the refining industry, Molla noted that a similar development is taking place regarding the infrastructure for transporting, storing, shipping and trading petroleum products.
This has investments worth three billion dollars, equivalent to LE48 billion, through projects to increase port capacity, product transportation lines, storage capacities, transport fleets and car supply stations.
Molla pointed out that the geographic region of Mostorod now includes two refining complexes, namely the Cairo Refinery and the Egyptian Refinery, and that the Cairo refinery provides the Egyptian complex's feedstock.
This region also has the main distribution companies and provides 22 percent of Egypt's refining capacity in Egypt.
He said that the ministry has been working on achieving self-sufficiency of gasoline and diesel by 2023 since 2016, during which the volume of imports reached about 10 million tons annually at a cost of $5.4 billion.
This year saw those rates fall to 3.5 million tons annually at a cost of $1.5 billion, he added.
The minister explained that many factors will contribute to gradually achieving self-sufficiency during the next three years, such as operating new refineries, raising the efficiency of current refineries, rationalizing consumption, expanding the national project to convert cars to work with natural gas, improving the transportation network and roads that will contribute to saving consumption, and correcting the pricing structure.
Molla explained that gasoline and diesel consumption rates fell in the 2016-2023 period in light of several new refining projects and the increase in the efficiency of existing units simultaneously with the rationalization of consumption.
These factors have caused a reduction in the amount of gasoline consumption by about 20 million tons, saving LE185 billion.