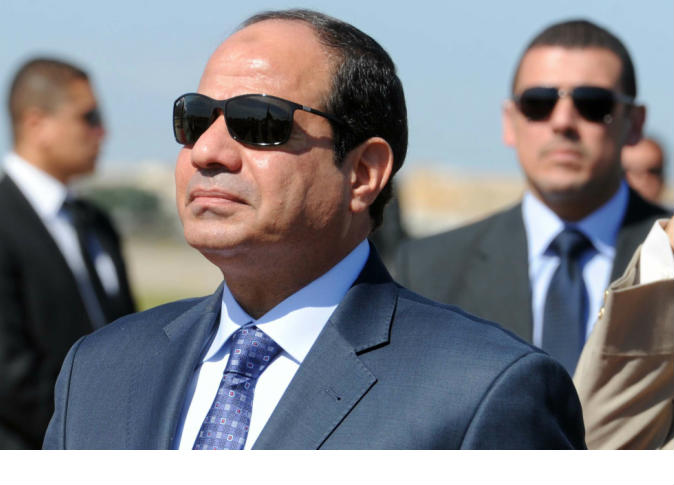 President Abdel Fattah al-Sisi along with the Prime Minister Sherif Ismail, Defense Minister Sidqi Sobhy, Housing Minister Mostafa Madbouly and Chief of Staff of the Egyptian Armed Forces Mahmoud Hegazy inaugurated the first phase of the new Administrative Capital on Wednesday morning.
The new Administrative Capital project and other projects will be recorded in history, Sisi said in a speech. He added that his aim is sustainable growth that is in line with the size of population growth.
Sisi criticized those criticizing the regime without being fully aware of Egypt's budget, pointing out thar those who criticize should be "thoroughly informed and knowledgeable".
"I am happy with criticism but from an informed, aware and knowledgeable people," he said. "We are establishing a significant state," he continued.
Sisi spoke about the new Administrative Capital saying the government is creating a new generation of cities that will meet all demands. He added that, "The green spaces in the new capital will take advantage of waste water".
"Everything is a priority for us," he said responding to criticism about the new capital, "Nothing that we have will be postponed," he added.
"Although all indicators show great progress, I am telling you it is too early yet to say that we have made an achievement," Sisi clarified.
"We just took the first step to build a modern state that respects itself and is respected by the world. Gaining the respect of others is not achieved through force but by planning," he added.
Madbouly, meanwhile, said that for the first time in Egypt, infrastructure networks will be implemented in to the same standard as other global cities.
There will be no need to dig up the streets to establish infrastructure, as it will be built in tunnels, he added.
He specified that 25,000 housing units and villas are currently under construction in the new Administrative Capital that will suit different social classes.
According to Madbouly, the new Administrative Capital will include a city for arts and culture that will be completed in record time, in coordination with the Defense Ministry.
Edited Translation from Al-Masry Al-Youm