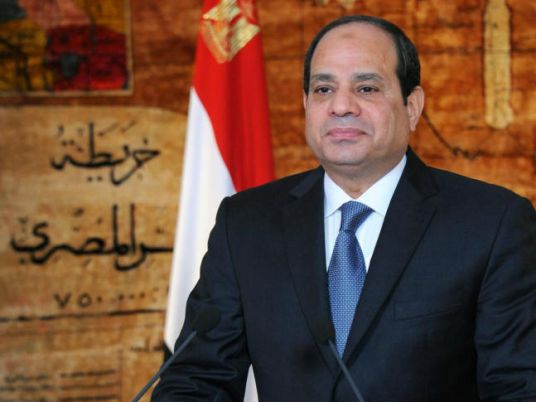 President Abdel Fattah al-Sisi will officially launch the Planning Ministry's new sustainable development program for Egypt titled "Egypt Vision 2030" at an event in Cairo on Wednesday.
Sisi will deliver a speech during the launch event, which will take place at al-Galaa Theater, MENA reports.
The program establishes a long-term vision for sustainable development in Egypt, regardless of changes in government or president, and was developed by the Ministry of Planning a year ago under Planning Minister Ashraf al-Araby.
MENA said the program aims to achieve a decent living standard for all Egyptians and to restore Egypt's leading role in the Middle East.
The program is due to be implemented in the new fiscal year, from July 2016, a presidency source told Dostour newspaper website.
Public figures, officials, and youth representatives will attend Wednesday's event.
Informed sources told Al-Masry Al-Youm that Sisi's speech would address recent internal crises, such as that between doctors and the Interior Ministry, as well as the Cabinet reshuffle.
Edited translation from Al-Masry Al-Youm