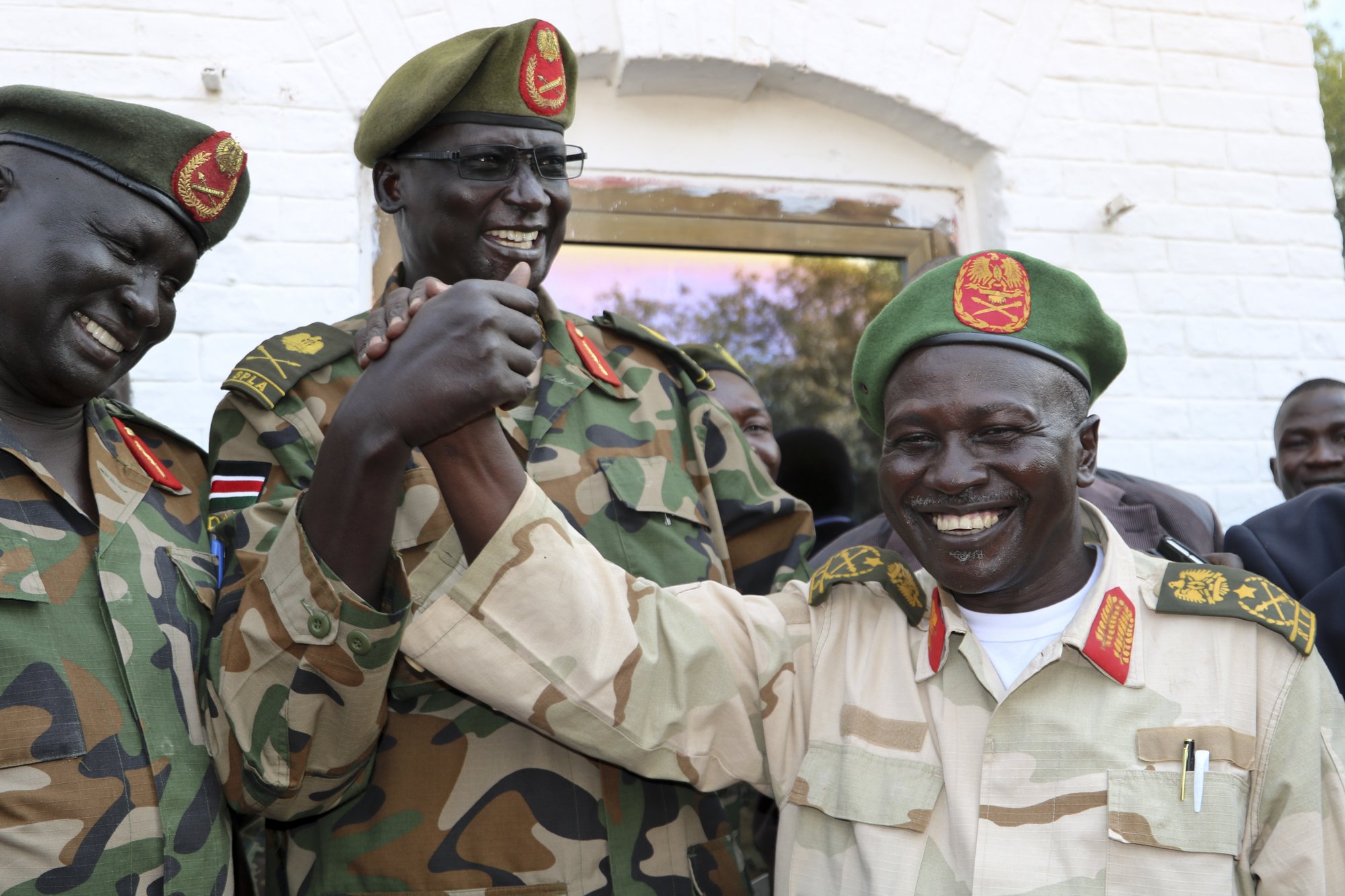 President Abdel Fattah al-Sisi received on Thursday South Sudan's presidential advisor on security affairs, Tut Gatluak Manime, Bassam Rady, official spokesperson for the Presidency of the Republic, said.
The meeting was attended by Abbas Kamel, Egypt's head of General Intelligence; Deng Alor Kuol, South Sudan's Minister of East African Affairs; Gabriel Changson Chang, South Sudan's Minister of Higher Education; and Stephen Kowal, South Sudan's Minister of Peacebuilding.
Rady stated that Gatluak handed Sisi a message from President of the South Sudan, Salva Kiir, including a review of developments in the political situation and the current position on the peace process in South Sudan, in addition to some issues of bilateral relations.
Sisi welcomed the honorable guest, requesting to convey his greetings to his brother, President Salva Kiir, and affirming Egypt's keenness to consolidate the pillars of security and stability in the sisterly Republic of South Sudan, as a decisive factor and a fundamental pillar that ensures the achievement and sustainability of success and opens up prospects for cooperation to achieve development, Rady added.
Sisi also affirmed Egypt's determination to strengthen bilateral cooperation in order to transfer the Egyptian experience in drawing up an integrated development strategy for South Sudan, especially in the sectors of urban planning, infrastructure, roads and axes, and transportation, as well as developing the existing cooperation between the two countries in the fields of training human cadres, education, agriculture, irrigation, water stations and other sectors.
Rady added that Gatluak expressed his country's great appreciation for Egypt, its people and its leader, praising the continuous development in the course of bilateral relations between the two brotherly countries in various fields. He affirmed his country's aspiration to benefit from the leading Egyptian expertise in the field of construction, with the aim of meeting the ambitions of the South Sudanese people in a better future.
The meeting also witnessed an exchange of views on the developments of a number of regional issues of common interest, including the Grand Ethiopian Renaissance Dam crisis.