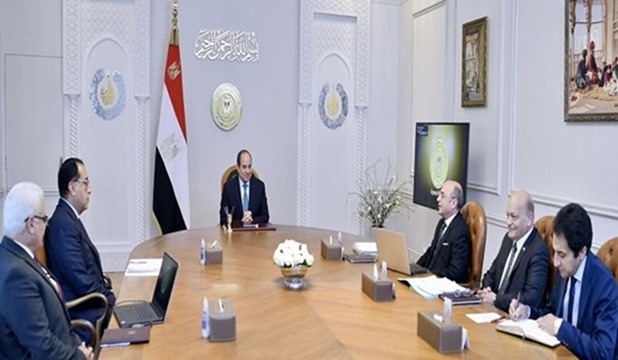 President Abdel Fattah al-Sisi directed the government on Saturday to set up a family care fund and insurance policy to be financially backed by the state in the face of challenges related to personal status matters.
Sisi's instructions came during his meeting with Prime Minister Mostafa Madbouli, Justice Minister Omar Marwan and Chairman of the Board of Directors of the National Social Insurance Authority Gamal Awad, Presidential Spokesman Bassam Rady said in a statement.
The President also directed that the drafting of the new personal status bill should be simplified and detailed in a way that makes it easier for all segments of the people to understand its provisions, especially people who are not involved in legal matters.
The family care fund and insurance policy, which aim to preserve family cohesion and secure the future of children, are set to be included under the umbrella of the new law, according to the presidential directives.