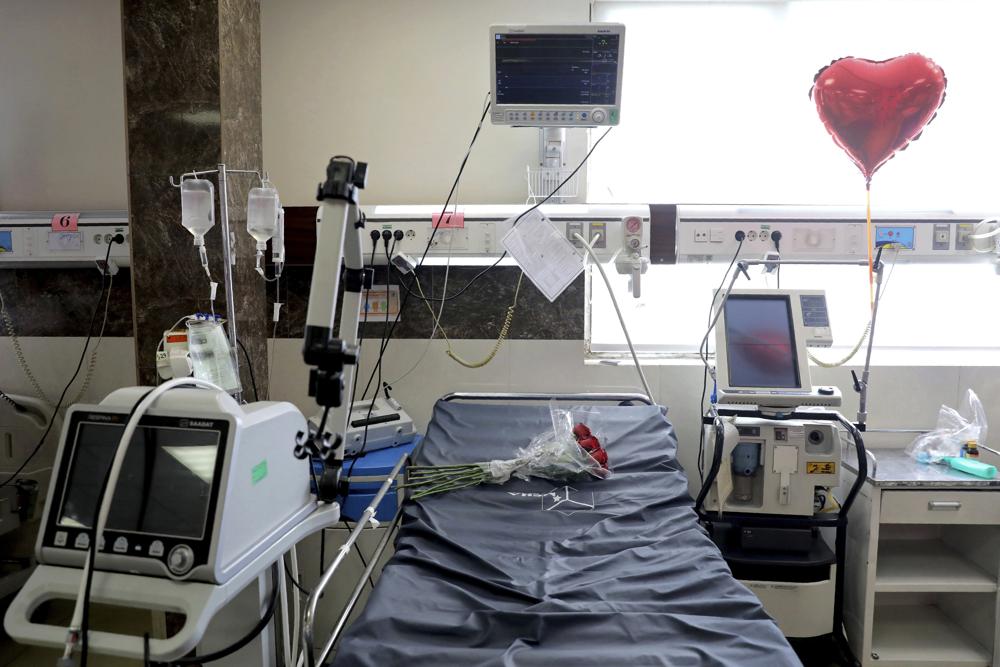 Egyptian President Abdel Fattah al-Sisi ordered that the Nasser Institute Hospital be converted into a scientific research center and an integrated medical city.
Sisi met with Egyptian Prime Minister Mostafa Madbouly, Minister of Higher Education and Scientific Research and Acting Minister of Health and Population Khaled Abdel Ghaffar, and Adviser to the President of the Republic for Health Affairs, Mohamed Awad Tag Eddin to follow up the executive position of the most important national projects in the health, higher education and scientific research sectors, the official spokesperson for the presidency, Bassam Rady said.

The president called for comprehensive development of the Nasser Institute to raise its capacity, increase the efficiency of its infrastructure and ensure its medical services are sustainable, Rady said.
Abdel Ghaffar presented the development plan of the Nasser Institute which involved adding new buildings for internal and pediatric diseases, outpatient clinics, a genetic disease research center and laboratory, as well as an airstrip and river ambulance service and the expansion of the oncology building.
According to Rady, the institute is one of the most important pillars of the health system in Egypt, as it receives about 1.6 million patients annually who require advanced surgeries, treatment of tumors, marrow and organ transplants, emergency reception and outpatient clinics services.
Rady referred to the UK's Royal College of Physicians and Surgeons of Glasgow (RCPSG) in Egypt, which will begin this year to provide training programs and hold fellowship exams in the field of ophthalmology in cooperation with the  Research Institute of Ophthalmology, and in dentistry in cooperation with the Faculty of Dentistry at Ain Shams University.
The president also instructed the establishment of a permanent headquarters in the new administrative capital of the Imperial College London.
During the meeting, Sisi was briefed on developments in presidential initiatives in the health sector, including an initiative to eliminate waiting lists at government hospitals, the national comprehensive health insurance plan and the national plasma project, in addition to developments in the epidemiological situation of the coronavirus in Egypt.
Sisi also instructed the establishment of the Egyptian Academy of Mathematical Sciences, akin to the oldest mathematics academies in the world, to embrace brilliant talents in the field and provide them with scientific support.
Rady explained this would contribute to the academic link between mathematics and emerging technologies, and the development of the software industry and cybersecurity in Egypt.
Abdel Ghaffar also presented the most important proposed applications through which the Academy of Mathematical Sciences will work, including electronic computers, Internet technology, aviation, astronomy and space, and data processing and programming.
He stressed that the establishment of the Academy will lead to building a critical mass of Egyptian scientists in mathematics, especially as Egypt ranks 39th globally in this field.