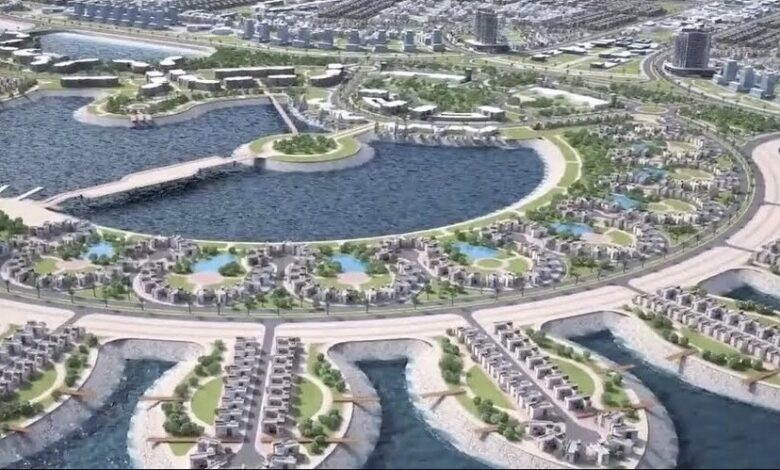 Egyptian President Abdel Fattah al-Sisi has responded to criticism about the secret of his interest in building roads and bridges instead of caring about other files related to the living conditions of Egyptians.
Sisi said, in statements on the sidelines of his inauguration of the first phase of the new city of Mansoura in Egypt's Delta, on Thursday: "I hear a lot saying: why are you building a network of roads, what are these bridges? Give us something to eat."
Sisi said the government is building  new cities with the aim of dealing with the overpopulation crisis, which he says "nobody will be able to solve if it continues."
"If I do not do that, then I will be unfair to this generation and the next generation… If we do not carry out the strategic plan set (by those who came to power before me and the ones before them), then are continuing to ruin the fabric of the country and the people," he added.
"We are in goodness and grace… I don't think anyone will be able to do more than what we are doing," he continued.
The Egyptian president said that his government has economic plans that seek to localize the industry, attract direct investments, and reduce the import bill.
Egypt has overcome the economic repercussions of a global crises in recent years, he said, praising Egypt's hosting of the United Nations Climate Conference (COP 27) as an "international certificate" to Egypt.