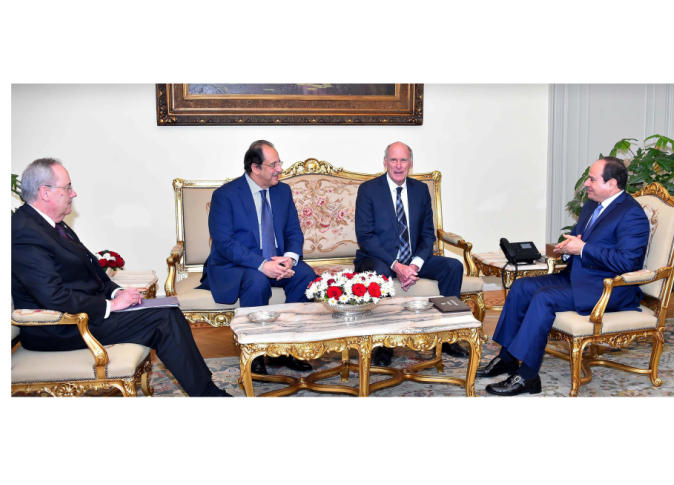 Egyptian President Abdel Fattah al-Sisi received on Tuesday US Director of National Intelligence Daniel Coates, in the presence of the head of Egypt's General Intelligence Service (GIS) Abbas Kamel, as well as the acting US ambassador in Cairo.
Egyptian presidential spokesman Bassam Rady said the president welcomed the US official and asked him to convey his greetings to US President Donald Trump.
Rady said that the meeting discussed ways to enhance security and intelligence cooperation between the two countries to combat terrorism and extremist ideology, as well as exchange views on developments on different issues in the Middle East, including how to reach political settlements to the current crises.
Sisi stressed the strong Egyptian-American relations and the importance attached by Egypt to strengthening the strong cooperation between the two countries in various fields, especially in the field of counter-terrorism efforts, as well as security and intelligence cooperation. Sisi commended coordination and joint consultation on various regional and international issues.
For his part, Coates conveyed Trump's greetings to Sisi, expressing his country's pride in its close cooperation with Egypt and close ties.
He stressed the United States' keenness to continue coordination with Egypt on the various challenges facing the two countries, especially in light of the situation in the Middle East region, and appreciating Egypt's pivotal role and its efforts to strengthen security and stability in the region.
Edited translation from Al-Masry Al-Youm