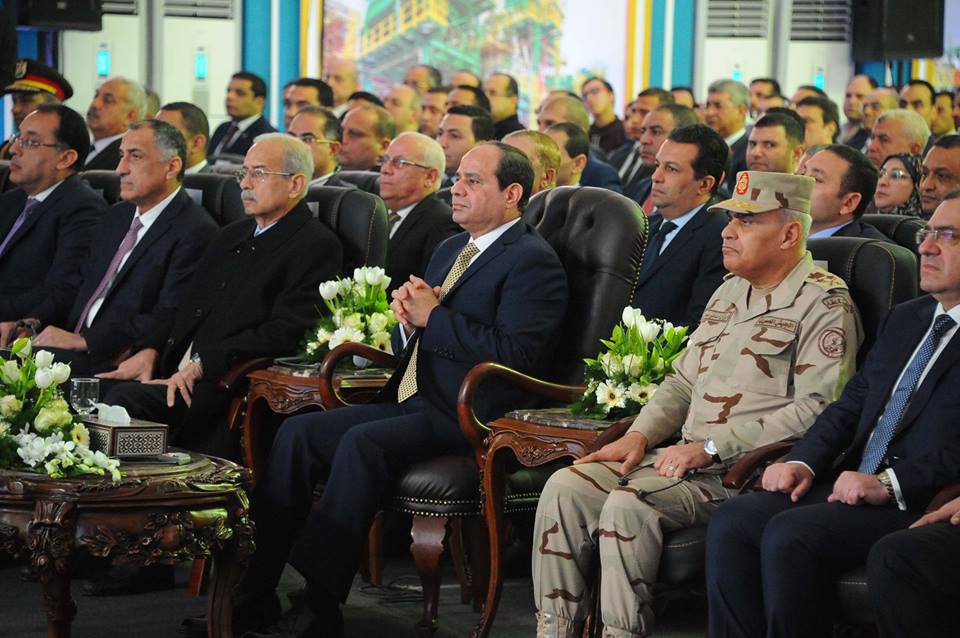 President Abdel-Fattah al-Sisi delivered a furious speech on Wednesday during the inauguration of the 'Zohr' natural gas field in the Mediterranean Sea, vowing that what happened in 2011 in Egypt would not be repeated.
Sisi also said in his speech that the national security of Egypt is directly linked to the Egyptian army and his life.
Egypt would not have been able to inaugurate a project like the 'Zohr' gas field if it wasn't for security and stability in the country, Sisi claimed.
"When you cause instability in your country, this will lead directly to its collapse, be sure that I'm just a human who can be missed or dead at any second, so you are the only responsible one for Egypt's security," Sisi said.
Sisi also criticized the work of some media outlets in Egypt, saying that they are not aware of what they are publishing. He said they should be better informed about what they are publishing before spreading their messages.
He also threatened the "devils" who are seeking to undermine Egypt's security and that they need to be eliminated before the country can achieve its targets.
"I'm saying these words because some are hoping for a repeat of what took place seven or eight years ago [in reference to the instability during the January 25 revolution], they will not be able to achieve it again, you do not know me well," Sisi threatened.
In the same context, Sisi continued to say that he may ask Egyptians to give him new mandate to face the "devils," similar to when he asked Egyptians to go to the streets in 2013 to give him a mandate to fight terrorism.
Sisi noted that Egypt suffered from a severe shortage of oil and gas directly after the January 25 revolution and therefore resorted to use its cash reserves to import oil to keep the country afloat.
Regarding the political atmosphere in Egypt, Sisi explained that his administration has established a state-sponsored academy to enlighten people on the real meaning of a "state," so no one who is not well qualified can be assigned to practice a political role.
Sisi also offered condolences to the family of Italian PhD student Giulio Regeni who was murdered in Egypt in 2016 after disappearing on the eve of the fifth anniversary of the January 25 revolution. Sisi claimed in his speech that the murder of Regeni was a scheme to distort relations between Egypt and Italy.
Egypt would bring the perpetrators of the murder to justice, Sisi vowed.