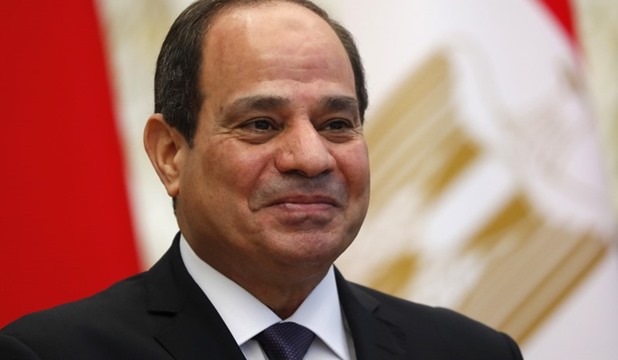 President Abdel Fattah El Sisi on Thursday witnessed the 37 cultural seminar of the Armed Forces that was held at Al Manara International Conference Center within the framework of a ceremony marking the Martyr's Day.
The seminar was attended by Senate Speaker Abdul Wahhab Abdul Razaq, Prime Minister Mostafa Madbouli, Minister of Defense and Military Production Mohamed Zaki and a host of ministers and top state officials.
The Martyr's Day falls on March 9 every year to commemorate the death of Lieutenant General Abdel-Moneim Riad who sacrificed his life for the sake of the nation in 1969.
The seminar started with screening a documentary film on the efforts exerted by humans to realize development and achievements to change their nation's conditions, especially those who martyred for their nation.
The film highlighted a previous speech by President Abdel Fattah El Sisi in which he underlined the sacrifices made by Egyptian youths to protect the nation and people.
In this speech, the president called for cherishing these sacrifices by maintaining the achievement realized.
Another documentary film was screened under the title of "immortal icons" which highlighted the outstanding championships of Egyptian martyrs whose name will be immortal.
After the second film, a show was presented to narrate a story of three Armed Forces champions who martyred in Sinai.
The president saluted the mothers of the three martyrs and was keen to have a photo-opportunity with them.
Sisi reiterated that the martyrs and their families, particularly mothers, paid dearly to maintain security in Egypt and combat terrorism.
All Egyptians are proud of the martyrs' sacrifices, the president said, highlighting the bravery of Lieutenant General Abdel-Moneim Riad who sacrificed his life for the sake of the nation in 1969.
"We did not and will never forget our martyrs who sacrificed their lives to ensure Egypt's peace and security," the president said.
Sisi underscored the need to protect the homeland and prevent reoccurrence of any sabotage actions in Egypt, stressing that Egypt witnessed great achievements over the past 10 years thanks to Allah and then the sacrifices of army, police and all Egyptians.
The president promised the families of martyrs to celebrate the Martyr's Day in Sinai to be proud of such great sacrifices.
MENA