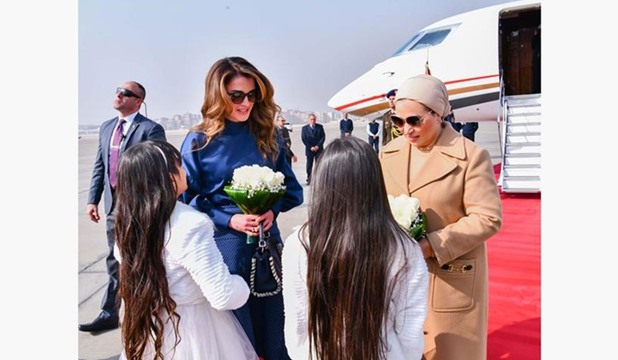 Entissar al-Sisi, the wife of President Abdel Fattah al-Sisi, welcomed the visit of Queen Rania, the wife of Jordan's King Abdullah II, to Egypt.
On her social media accounts, Mrs Sisi said the visit of Queen Rania provided a chance for discussing the unprecedented steps taken by the Egyptian government for enabling women, people with special needs and youth, in accordance with the country's 2030 national development vision.
Egypt's first lady noted that she posted Queen Rania on the State's efforts to support social protection programs, notably the "Takaful and Karama" and "Decent Life" programs, as well as public health initiatives.