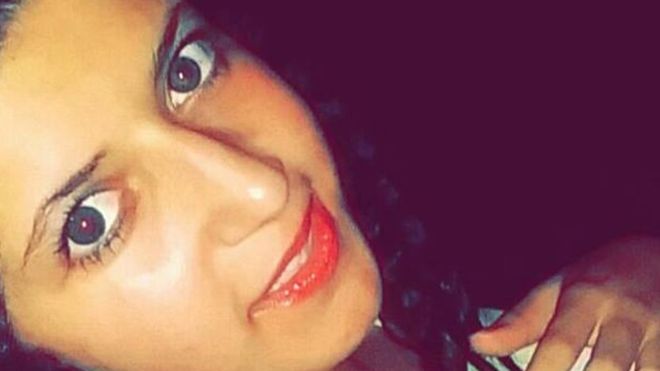 Attorney of Egyptian student Mariam Moustafa, who died after being viciously assaulted in London in March, has announced that six teenage suspects in the case will stand trial on September 27.
Five women were arrested on Thursday and the sixth had gone fugitive, eventually arrested two days ago.
Moustafa, an engineering student, moved from Italy to the UK five years ago and was left in a coma after being attacked in central Nottingham on February 20 by a gang of teenage girls, succumbing to her injuries in hospital.
According to the Nottingham Post report, Mariam and her sister Malak were previously attacked by a gang of women in August last year, but her father said no action was taken as there was no footage to prove the incident, and that the perpetrators were unknown.
In response to the incident, Egypt's Foreign Affairs Ministry said that it is closely following up on any legal possibilities related to the murder.
Emad Abou Hussain, Moustafa's attorney, said her rights will not be lost and all those who wronged her will be held accountable, both aggressors and hospital officials who failed to provide the necessary treatment.
The attorney said that after reviewing the forensic report and discussing it with the British police and the Public Prosecutor's Office, as well as watching the CCTV cameras videos that recorded the incident, the Public Prosecutor issued an order to bring the six girls involved in the incident to trial.
Hussain added that the charges were directed to each of them separately and the one charge of affray against all of them.
Public attention to the case first came when Moustafa's mother said in a video on March that her daughter was cruelly assault by ten British girls of African descent.
She added that the reasons for the assault were not clear, noting that the incident took place four months earlier. She suspected that racism might have been the motivation behind the attack.
Edited translation from Al-Masry Al-Youm