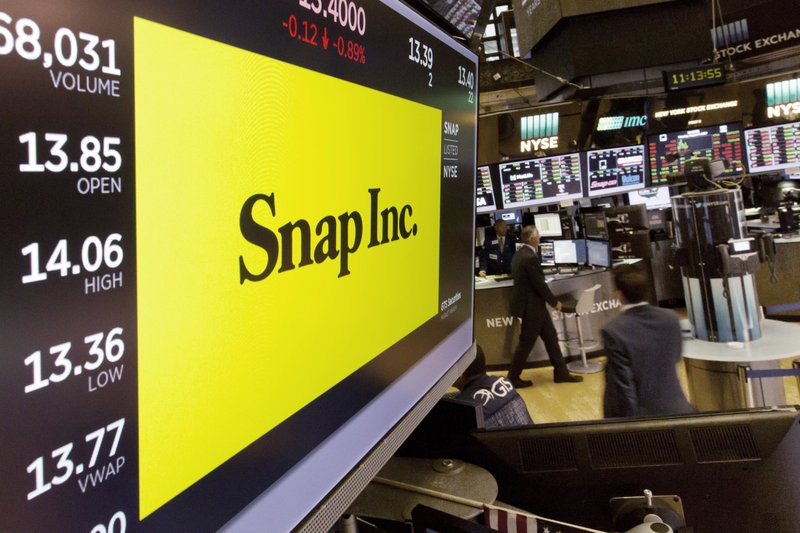 Shares of Snap Inc. have fallen 14 percent after the parent company of Snapchat reported paltry earnings .
The stock hit its lowest level Friday since the company went public in March. Adding to the uncertainty, employees will be able to sell their stock on Monday, when a lockup period that follows the company's initial public offering expires. An earlier lockup expired in July, but on Monday, more shares will be eligible for sale.
Snap's shares fell $1.94 to close Friday at $11.83. That's well below the company's $17 IPO price. And it's less than half of the $24.48 that the stock closed at on its first trading day.
Snap CEO Evan Spiegel said Thursday that neither he nor co-founder Bobby Murphy plan to sell any stock.