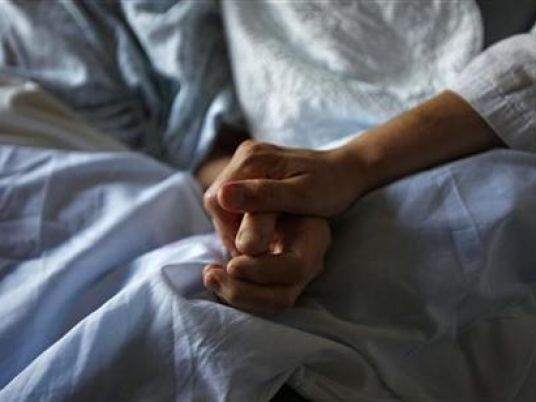 Social and economic factors may influence who is most likely to get surgery for early-stage pancreas cancer, a new US study suggests, and eliminating these gaps could improve outcomes, the authors say.
Factors such as race, marital status, insurance coverage and region were linked to the odds someone with pancreas cancer would get surgery to remove the tumor, as well as how advanced their tumor was when diagnosed. People who got surgery tended to live much longer than those who didn't.
"It likely indicates that efforts to improve outcomes for pancreas cancer are best aimed at eliminating disparities in access and utilization of resection for early-stage pancreas cancer," said senior author Dr. Jason Gold, of Harvard Medical School and the VA Boston Healthcare System.
Cancer of the pancreas, a gland that produces hormones, has notoriously poor outcomes, with only 7 percent of patients surviving five years after diagnosis, Gold and colleagues write in JAMA Surgery.
They add that resection, which is surgery to remove the cancer, is one of the most important factors in determining how someone with pancreas cancer fares.
For the new study, the researchers looked at what factors are tied to people with pancreas cancer getting resections, and whether those factors are also linked to how long a person lives after surgery.
They used data from 17,530 people diagnosed with pancreas cancer in the U.S. between 2004 and 2011.
About 45 percent received resections, and that rate did not change throughout the study period. But people who were white, non-Hispanic, married, insured and living in the Northeast had higher odds of having resections.
Those who had the surgery ended up living an average of 21 months after diagnosis, compared to an average of six months for those who didn't get resections.
The researchers found that although many factors were tied to the odds of getting surgery, among those who did have resections, only one of those factors was also independently linked to survival afterwards – geographic location.
People who had resections and lived in Northeast, Pacific West or the Midwest tended to live longer than those who lived in the Southeast.
While the study can't determine why location is tied to better survival after surgery, the researchers say there are a few possible explanations. One is that hospitals in the Southeast may not perform as many pancreas resections as hospitals in other parts of the country and that difference may influence the surgery outcomes.
The study is also limited by a lack of information on factors that may determine whether a person's cancer can be operated on, write Drs. Daniel Anaya and Makenge Malafa of H. Lee Moffitt Cancer Center and Research Institute in Tampa, Florida, in a commentary accompanying the study.
But, Anaya and Malafa add, the findings point to what can be done to improve survival for all pancreatic cancer patients.
Gold also told Reuters Health that future research should focus on improving access to surgery for all patients with early-stage pancreas cancer.