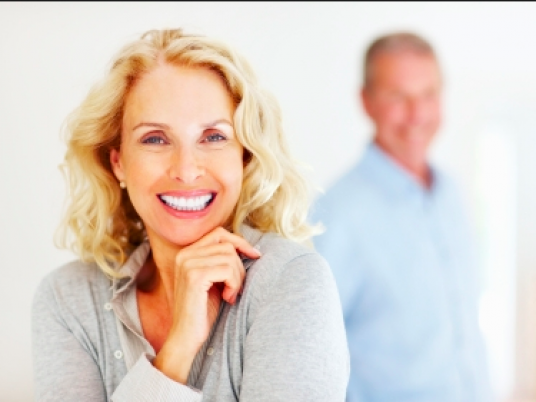 For women in midlife, risk factors for heart disease and diabetes tend to become more common, and social factors may influence who is most vulnerable to developing them, a new study from Korea suggests.
Body fat around the waist, higher blood pressure, high blood sugar and abnormal cholesterol levels are all features of so-called metabolic syndrome, which in turn raises a person's risk of developing cardiovascular disease and diabetes, and even some cancers, researchers note in the journal Menopause.
Based on following 1,200 healthy Korean women for an average of four years, researchers at Yonsei University in Seoul and Hallym University in Chuncheon found that body weight, exercise levels, education level and income predicted which ones were most likely to develop metabolic syndrome near the menopausal transition.
"As women make the transition from regular cycles through the transition to menopause and after, it is more difficult to maintain a healthy weight, not just because of hormonal changes but also because of aging, less muscle mass, and life stressors, too," said Dr. JoAnn V. Pinkerton, executive director of the North American Menopause Society, in a statement accompanying the study. "This study underscores how important it is to work hard to stave off weight gain as much as possible."
The study team analyzed data from a larger long-term study, focusing on 1,228 healthy women ages 45 to 55 years who were not using hormones. Over four years, about 30 percent of the women transitioned into postmenopause, and about 14 percent developed metabolic syndrome.
Metabolic syndrome has been a growing concern in Korea since 2000, and about 22 percent of postmenopausal women have it, the authors write.
In the early 2000's, about 34 percent of US adults had metabolic syndrome, according to National Health and Nutrition Examination Surveys.
The researchers looked for social determinants of health that may have predicted which women had the highest risk of developing metabolic syndrome, and when it was likely to appear.
Overall, going through the menopausal transition or entering postmenopause, in themselves, did not increase a woman's risk of metabolic syndrome.
But overweight women in the study were more than four times as likely as healthy-weight women to develop metabolic syndrome, and obese women were nearly 12 times as likely.
Low-income women were more than twice as likely to develop metabolic syndrome, whether they became postmenopausal or were still menstruating during the study period.
Women who had ever smoked were 60 percent more likely than those who hadn't to develop metabolic syndrome, and women who were sedentary had a 55 percent higher risk than those who exercised regularly.
More women did start exercising over time during the Korean study, but still more than two-thirds of the women were sedentary, the authors note.
These observations suggest a need for stronger emphasis on encouraging exercise during the menopausal transition and of supportive policy measures for underprivileged women, the study team concludes.
Staving off weight gain can be achieved through a healthy diet and increasing exercise as women age and their metabolisms slow down, Pinkerton said.