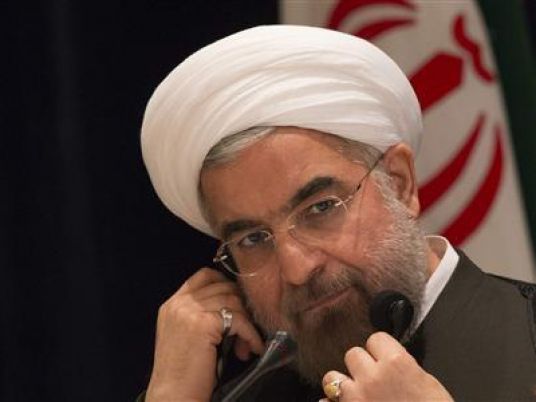 Voice over Internet Protocol (VoIP) services like Facebook Messenger call, Apple's FaceTime and Viber have experienced repeated interruptions across Egypt over the weekend, sparking outrage on social media following anecdotal reports that Egypt is yet to ban services that allow customers to make free or low-cost calls over the internet.
The head of the National Telecommunications Regulatory Authority (NTRA) has dismissed such reports as "rumors".
"There is no truth behind the rumors circulating about the blockage of VoIP services for some applications. The NTRA has confirmed more than once the inaccuracy of this news," the authority said.
An NTRA official told Egypt Independent on Sunday that the authority has no information regarding these interruptions and that VoIP services should be working smoothly.
Meanwhile, widespread reports of disconnection, service cuts and calls not going through left customers with more questions than answers about the status of VoIP — the technology that allows voice calls to be made online.
Ahmed Halawa, a computer engineering student, shared his experience with Egypt Independent on Sunday after he tried to call his friends abroad using Facebook Messenger — but to no avail.
"I even tried calling on WiFi but it didn't work. We all know other ways to get around this interference if it remains this way any longer, like using VPN, but I think it won't last long," said Halawa.
Egypt Independent experienced problems making online calls using 4G SIM cards to all of Egypt's three mobile operatoring networks on Sunday, but the problems were different depending on the app and the service provider used. Facebook calls worked smoothly for Orange and Vodafone, but not for Etisalat. FaceTime experienced sporadic disconnections throughout the day for all mobile operators, but reconnected shortly after. Using Viber, the call appeared to connect, but the audio did not transmit.
Customer service representatives from Orange, Etisalat and Vodafone told Egypt Independent that VoIP service blockages have nothing to do with the mobile operators.
"There is no confirmed information from the NTRA about any restrictions on these applications. Orange provides an internet service for running all applications but is not responsible for the functioning of these applications," an Orange customer service representative told Egypt Independent on Sunday.
Vodafone also said the issue is not related to the company as long as its mobile internet service is working fine.
An executive source from Vodafone, who preferred to remain anonymous, said these interruptions might be due to the general network disruption due to the lack of frequencies available for the 4G application in Egypt.
"The issue of frequencies and what to prioritize is still an ongoing issue of discussion between mobile operators and the state," he said.
On the VoIP interruptions, another telecom source said: "It's strange and I've been experiencing it myself throughout the weekend. Even though I work at a mobile operator company I haven't been notified about any blockage, nothing has been disclosed to us … but VoIP services are clearly unstable right now."
Back in March 2010 and 2015, media reports said the NTRA had issued a ban on mobile calls made through internet-based services like Skype due to Egyptian laws dictating that all international calls must pass through state-owned Egypt Telecom. It's still unclear whether there is a move to reapply the 2010 ban or if the NTRA has issued a new, non-communicated declaration.
The motive behind the ban is still contested, with many claiming that the NTRA would frame it as an issue of national security, while others say it could be so that telecom companies can regain profits lost to international call services. However, with frequent service outages in Egypt, it can be hard to figure whether a problem is caused by an official decision or a technical bug.
VoIP services are being blocked in many countries across the Middle East, such as the United Arab Emirates and Saudi Arabia.