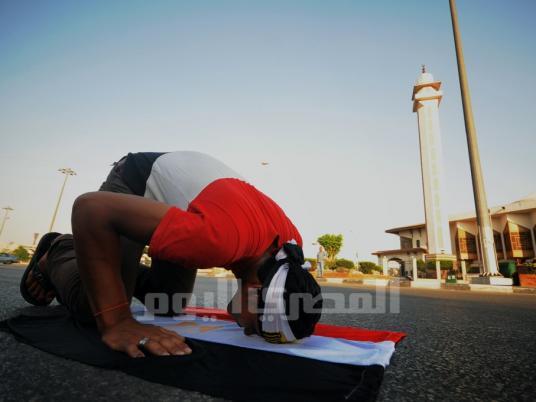 Dokki Misdemeanor Court in north Giza, headed by Judge Ahmed Abdel Meguid, acquitted on Monday film producer Mohamed al-Soubky and sentenced his daughter Rana to one year in prison, LE5,000 bail and a LE10,000 fine over charges of displaying obscene expressions in the movie "Regatta".
According to the lawsuit documents, an ad broadcast on satellite channels for "Regatta", produced by Soubky and his daughter, contained obscene expressions and language.
In an opinion article 'The Trademark of Degradation' published in
Al-Masry Al-Youm
, film critic Tarek al-Shenawy criticized the film genres that Al-Soubky Production Company always introduces to the local market.
"The qualitative and quantitative decline in film production has left us with only one company that controls the cinema industry and produces the types of films it favors. We do not have an alternative to balance the market," wrote al-Shenawy.
Al-Soubky company is well-known for producing commercial films based on half-baked ideas that mainly focus on bullying and violence.
​
Edited translation from Al-Masry Al-Youm