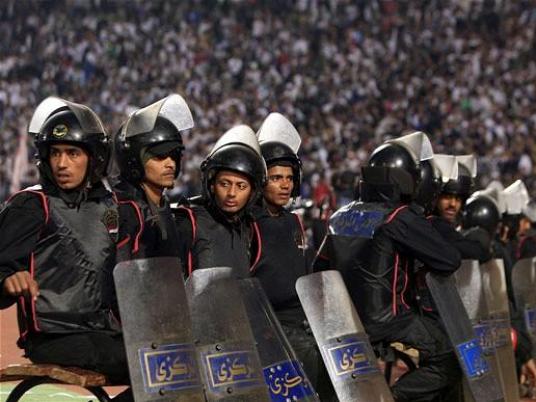 Egypt's security forces said on Sunday they had arrested 15 people after two days of clashes between angry football fans and military police that killed one person and injured 65 in the industrial city of Port Said.
Football supporters took to the streets on Friday and Saturday to protest against a decision by the Egyptian Football Association to ban Port Said club Masry for two seasons over the country's worst stadium disaster.
More than 70 fans were killed last month during a pitch invasion at Port Said's stadium, the most deadly incident since the protests that toppled President Hosni Mubarak last year.
"Fifteen suspects were arrested during the clashes that took place between the army and protesters in front of the Suez Canal Authority building in Port Said," a security source told Reuters.
The suspects would be charged with attempting to storm the canal authority's building and with destroying public and private property, the source added.
During the February pitch invasion, steel doors at the stadium were bolted shut, trapping fans trying to escape from the stands. Dozens were crushed to death.
Many fans blamed the government for failing to send enough police to the stadium given the tense build-up to the match, and many believe the violence was started by hired thugs. At least 1,000 people were injured.