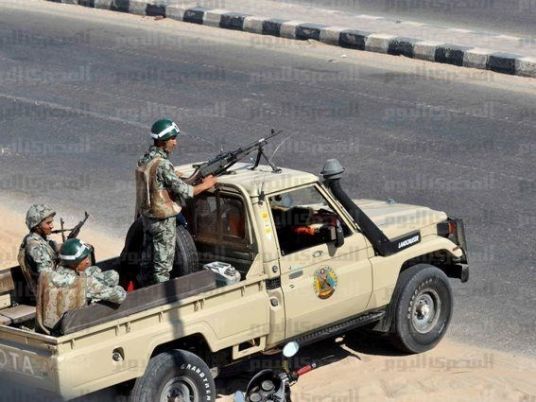 Unidentified gunmen attacked a security checkpoint in North Sinai's al-Arish on Monday night, injuring a conscript and two civilians, a police source said.
The source told Aswat Masriya that gunmen shot at the checkpoint, prompting security forces to respond with gunshots. The assailants escaped in the olive fields nearby, he added.
Militancy has surged in Egypt since military ouster of Islamist President Mohamed Mursi in July 2013 following mass protests against his rule, with the Sinai Peninsula being the most heavily affected part of the country. Attacks have also taken place in other parts, including Cairo.